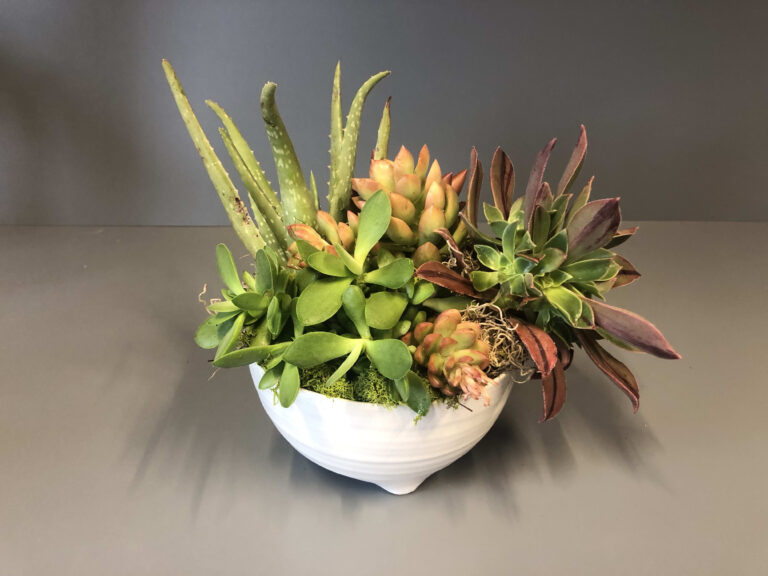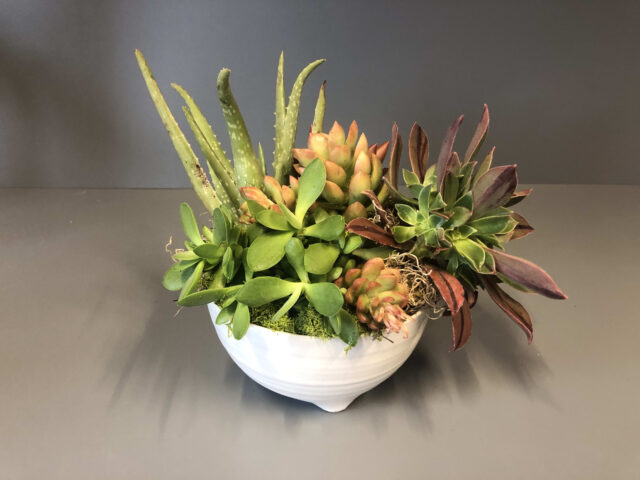 Ah, flowers, they're what every house needs for a bright and happy atmosphere. Is there really anything better in the decoration category than flowers? We don't think so. Even in the most modern or minimal-looking layouts in today's homes, flowers are still a great addition. But, we haven't even got to the best thing about them yet.
When you think of a flower, or any other type of plant, what's the first thing that comes on your mind? Is it a rose? Is it a tulip? A cactus perhaps? None of them? Well, the thing is, everybody has their own favorite, and this is made possible by nature. We can't be more thankful for it!
There are tons of different types of plants out there, and every person is a fan of a different group. Some like succulents the most for example. Oh, did we mention succulents? Well that's great, because succulents are the main subject for today's piece.
In today's article we're talking about succulent arrangements and some of the best ways to do them. Interested in learning more? Feel free to stick with us until the end of this article. Let's take a look.
Why a succulent arrangement?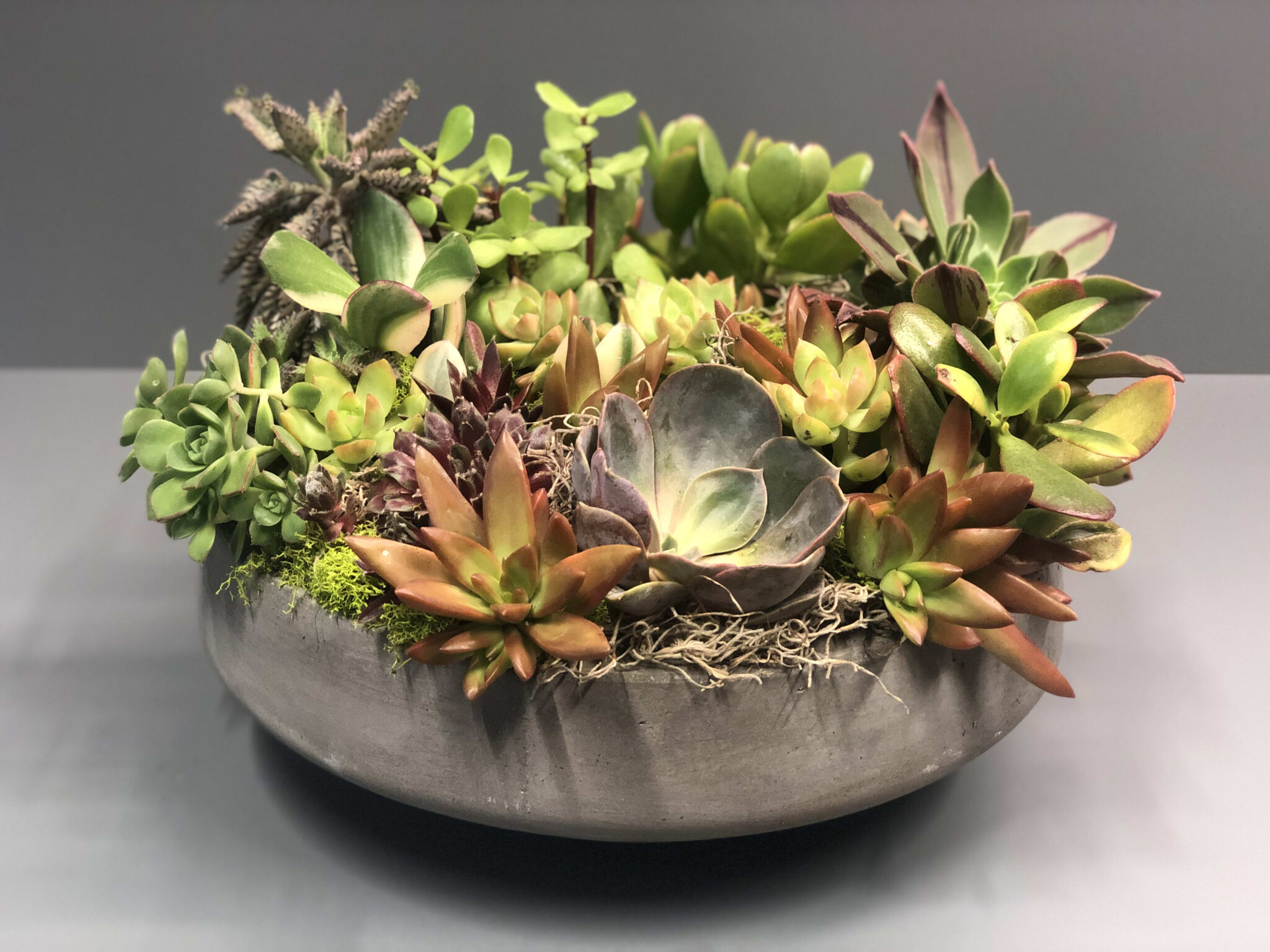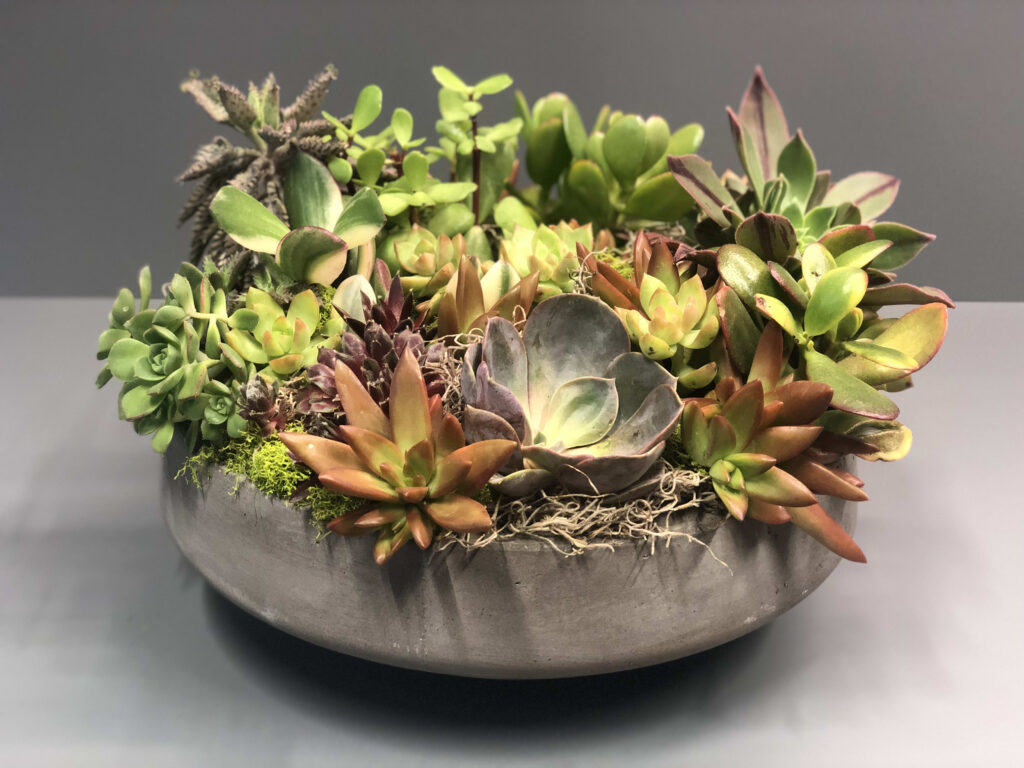 Everybody wants to have a beautiful and naturally decorated environment, whether that be a bedroom or a conference hall. Succulents are used as décor in almost every environment type, but they seem to be quite popular in corporate offices. You can even spot a lot of them in places such as banks, hospitals even.
Succulent arrangement means planting the succulent into a pot, but it doesn't always have to be a regular pot. The more creative you decide to be, the better the entire arrangement will turn out to be. So, shortly put, doing a succulent arrangement means finding a creative way to make the entire thing look interesting and decorative, while still providing a healthy and "spacey" environment for your plant to grow in. So now that we have that out of our way, let's take a look at some cool and interesting ways to achieve this.
Choosing the best container for your succulent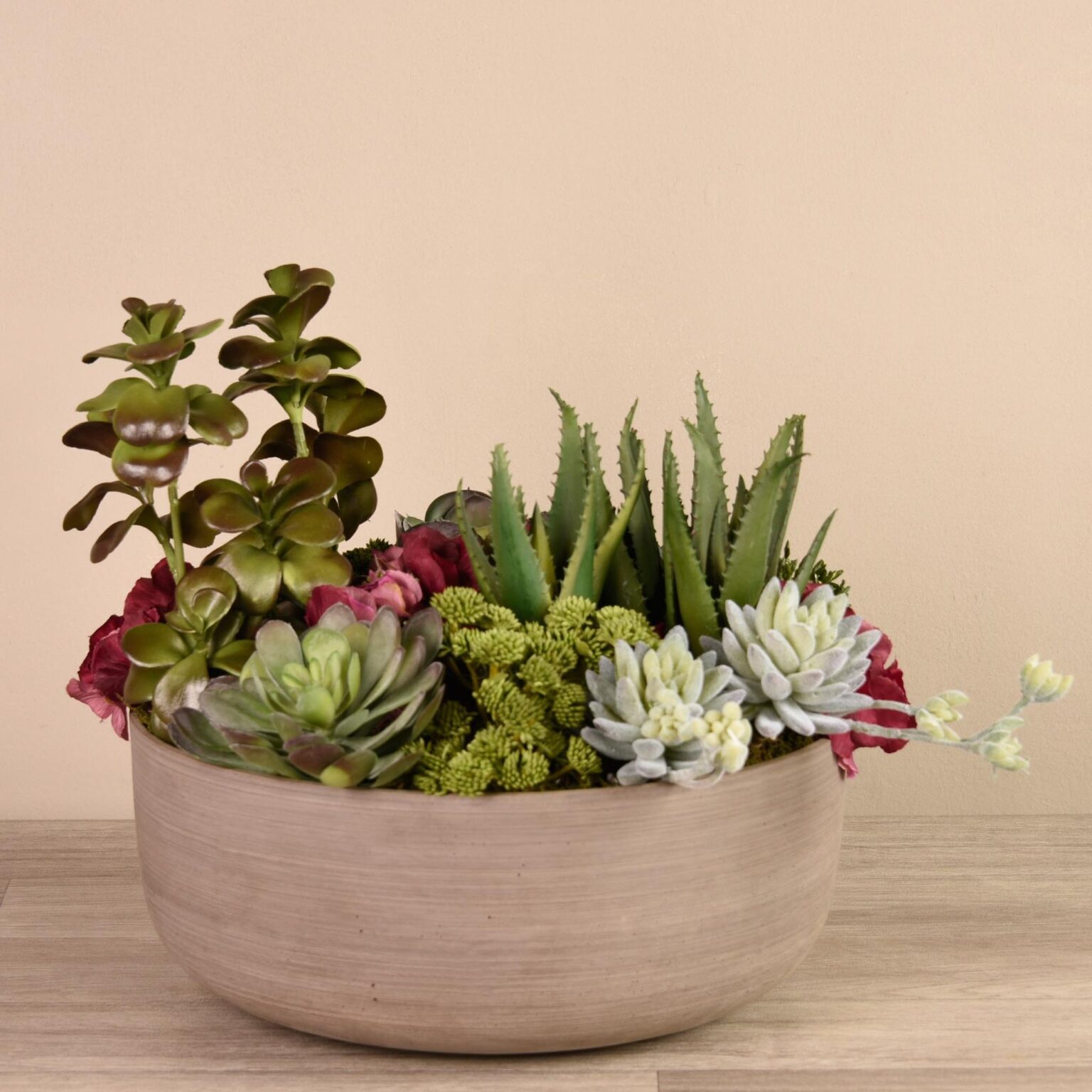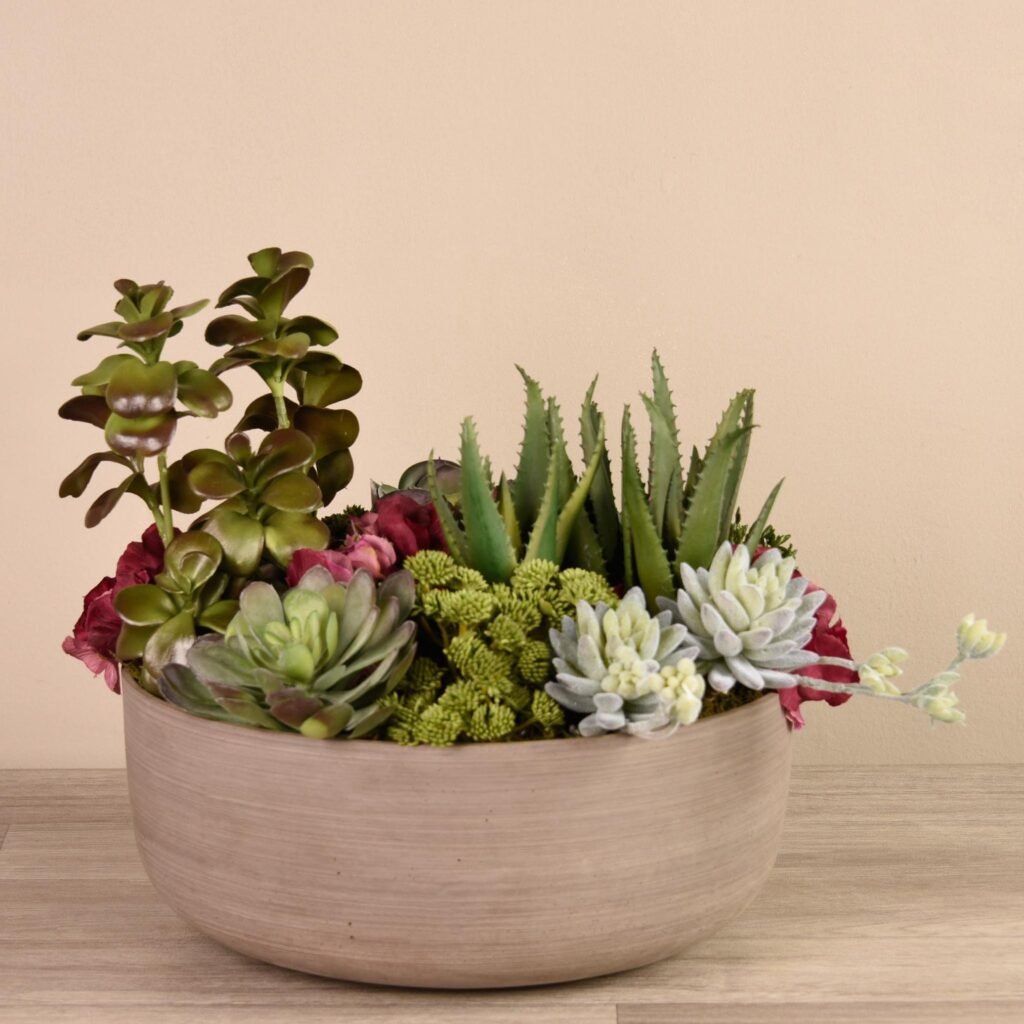 No matter what step you find to be the most important one in this entire arrangement, you have to start by choosing the right container for the plant. It's like laying down the foundation when building a home. And, with this step you have the most creative freedom, meaning that you don't have to go for the average "pot" for example. You can choose something a lot more interesting, or even make your own container. Feel free to use what seems to be the most appealing thing for your sight. Asking for advice from others who you believe have a good sense in aesthetics is a great idea too.
But, containers shouldn't be all about looks. They need to be the right size for the plant. If you have a cactus for example that you know will grow quite large, don't box it in inside a small container, you'll have to re-plant it later on. People often use clear glass containers through which you can see. Not sure where to start? Succulentmarket.com is a website where you can take a look at a few interesting ideas. If you cannot find inspiration, this is the best way to deal with that issue.
Consider a terrarium for your arrangement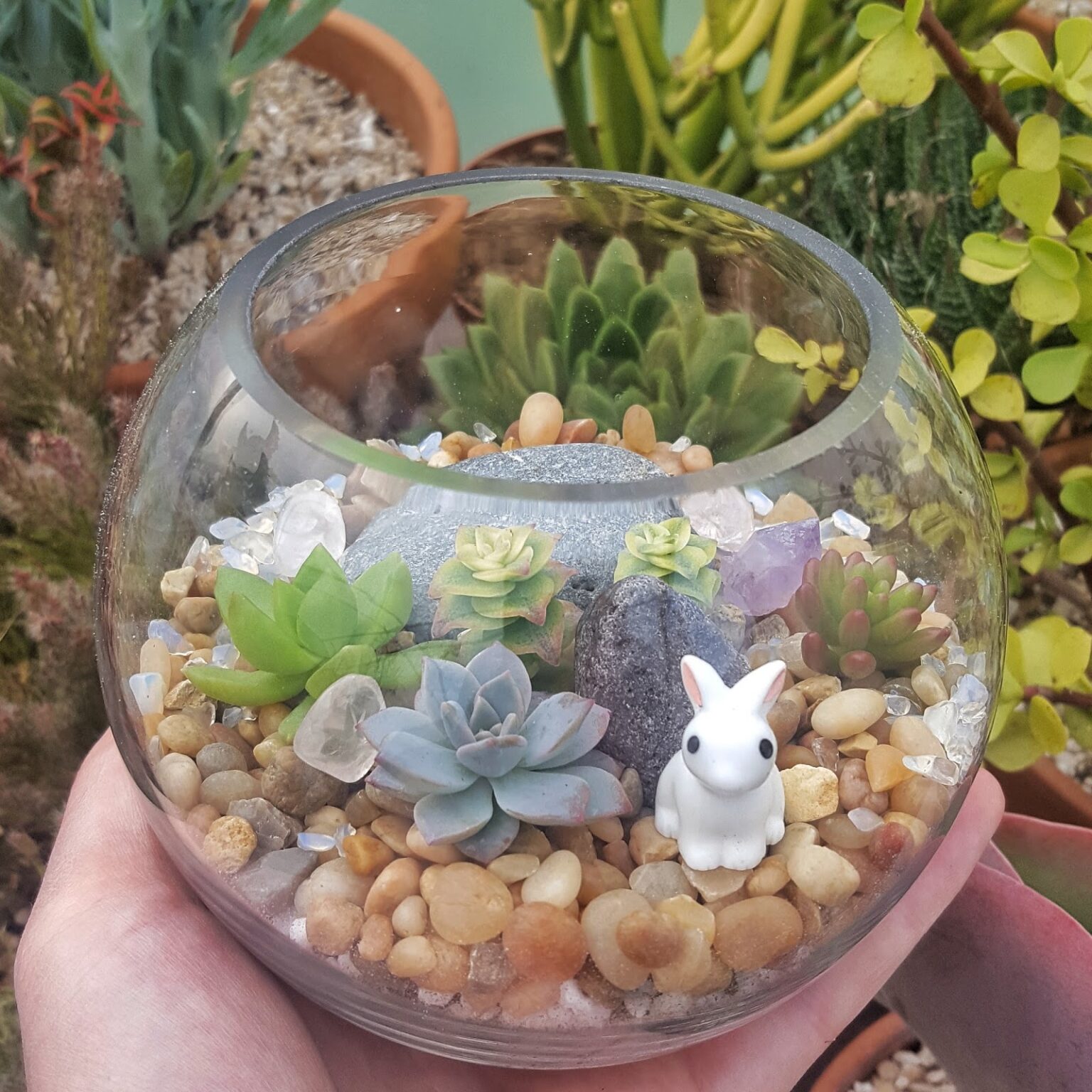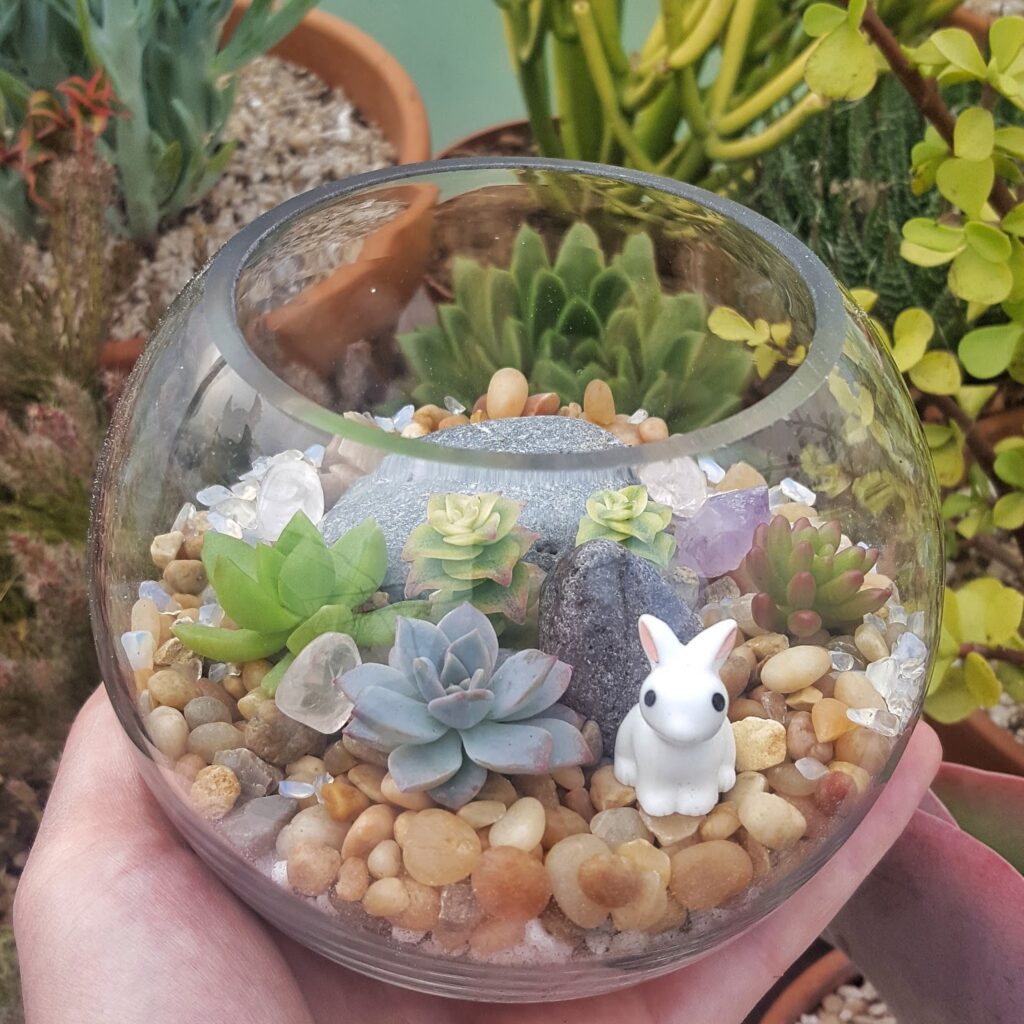 You can always Google the term "Terrarium" to find out what it is and also take a look at a few different examples, but if you already know what it is, then we would love to inform you that this is probably the hottest trend for all indoor plants at the moment. It's also one of the most appealing ways to do a succulent arrangement. People usually add these in their kitchen, but bedrooms and other parts of the homework great as well. Did we mention that you can make these a lot more interesting with Christmas decorations for the upcoming holidays?
Terrariums come in many different shapes and sizes, so you will most definitely be able to find the one that works the best for your interior design. Or, you can use them in your yard or shed as well. They fit almost every place in your home, how cool is that?
Ease-of-access containers for easy maintenance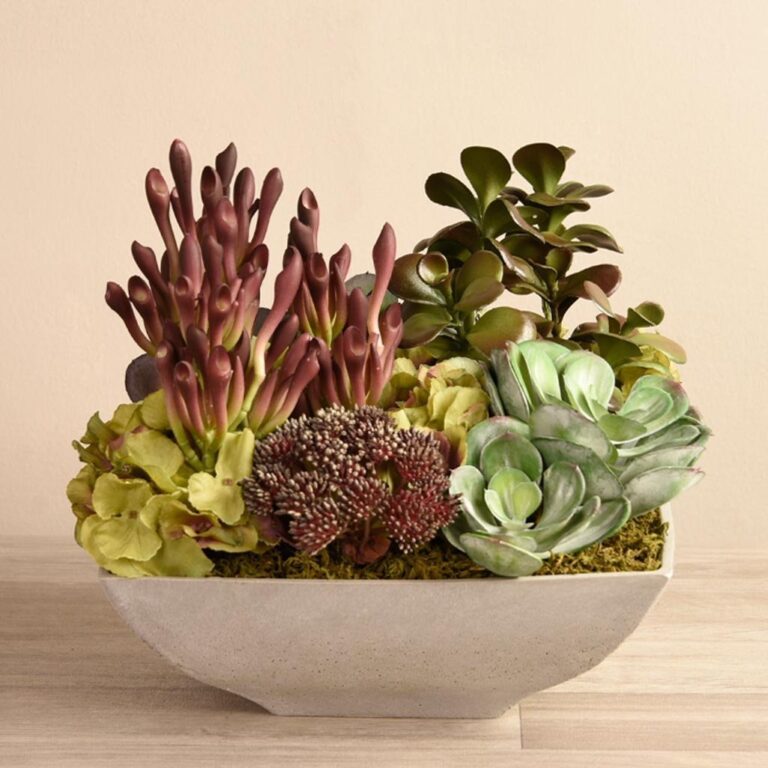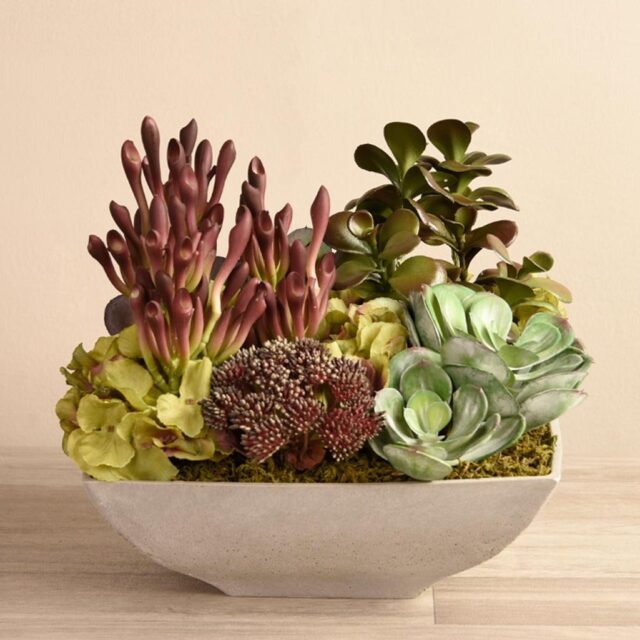 It's important to choose a container that allows you to easily access it whenever you need to add water and supplements, as well as other minerals to promote the healthy growth of your plant. This will ensure that you won't ever feel discouraged to do the watering, and it will help you prevent wasting time unnecessarily. Ease of access terrariums are easy to find, if that's what you decided to go for. Regular pots are already open and easy to be accessed.
Using artificial succulents for no maintenance at all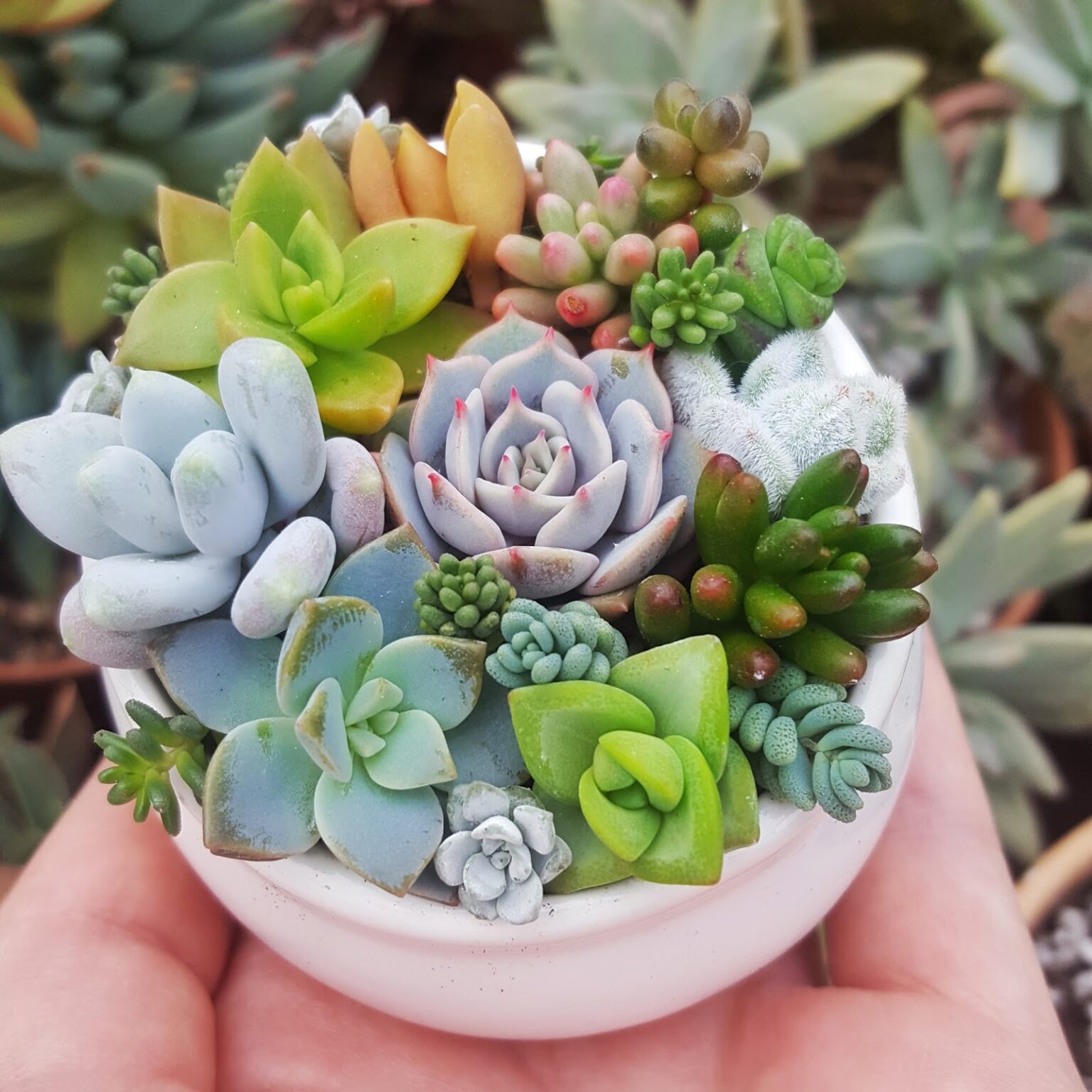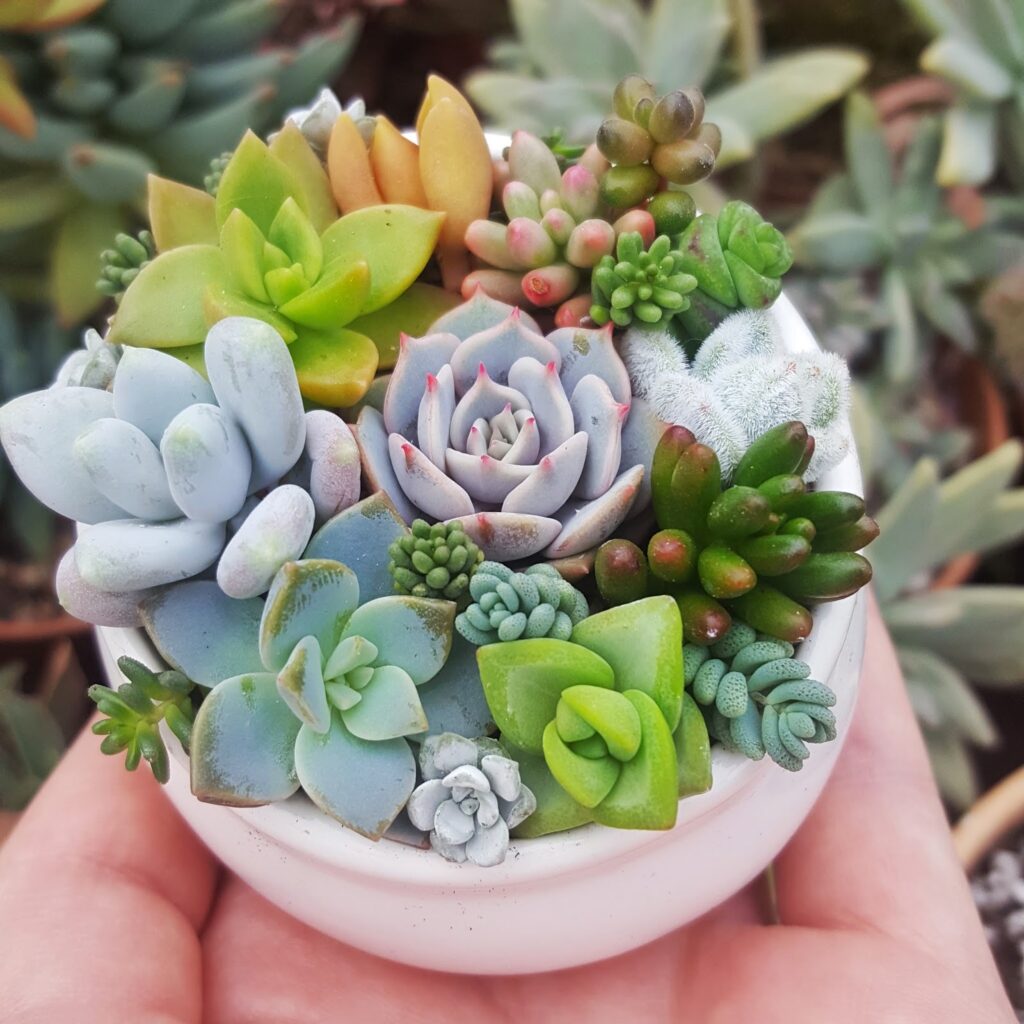 Some people don't really care about having a living plant in their environment, so instead they give their best to ensure maximum aesthetics with minimal effort and no maintenance at all. If you are after the same thing, you can use an artificial succulent for your arrangement, and everything will be much easier to do. But, it's not as interesting as having a real one, unfortunately. However, you can find all sorts of unusual succulents in different forms and colors if you decide to "switch over" to the artificial side.
This will mostly depend on whether you room is suitable for such an unusual replica. Or, if you want to have hundreds of these one next to another, then it's probably better to choose the non-maintenance option.
Conclusion
Succulent arrangements are quite a hot trend nowadays, and if you are the type of person to pay attention to such things, you are probably aware that people use this method to decorate both their indoor and outdoor areas in 2023. Plants are amazing, and we highly doubt that anything will replace their importance in the future. Nothing makes a room feel livelier than a few succulents arranged in a creative-looking container with a sophisticated homemade design.