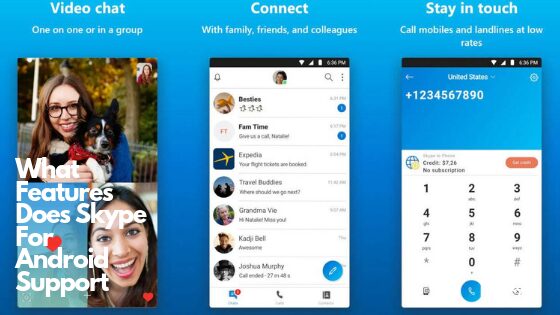 Skype is telecommunication application software that was developed by Skype Technologies and was initially released in August 2003. ON 10 May 2011, Microsoft Corporation acquired Skype Communications for the US $8.5 Billion. Microsoft phased out its long-standing Windows Live Messenger instant messaging service supporting Skype. On 14 July 2011, Skype amalgamated with Comcast to bring its video chat service to Comcast subscribers via their HDTV sets.
Users can make video calls or can do video chats from computers, tablets, and mobile phones via the Internet to other devices. Users can also exchange files and images, sent instant messages and create conference calls.  Skype can be downloaded on to the devices having Microsoft Windows, Mac, Linux, Android, iOS and Blackberry. On 29 October 2007, Skype launched its own mobile phone under the brand name 3 Skypephone, which runs on BREW Operating System.
Skype Features:
Users need a microphone for voice calling and webcams for video calling.
Skype-to-Skype calling is free for everyone.
Calls to telephones and mobile phones over traditional telephone networks are charged via Skype credit.
It supports conference calls; video chats and screen sharing between 25 people at a time for free.
Skype does not provide the ability to call emergency numbers such as 112 in Europe, 911 in North America or 100 in India and Nepal.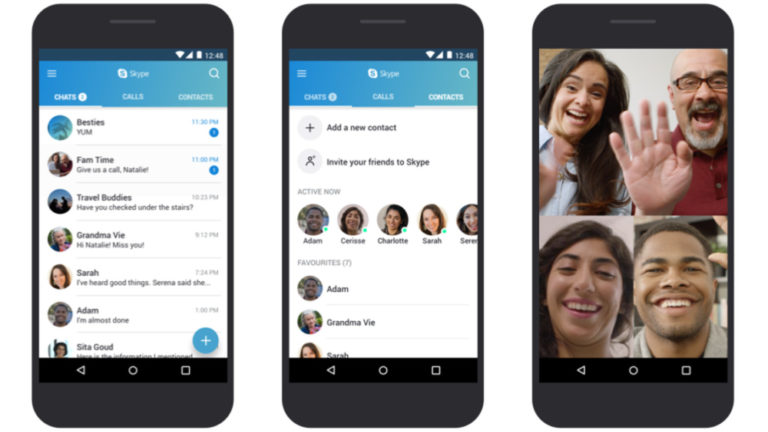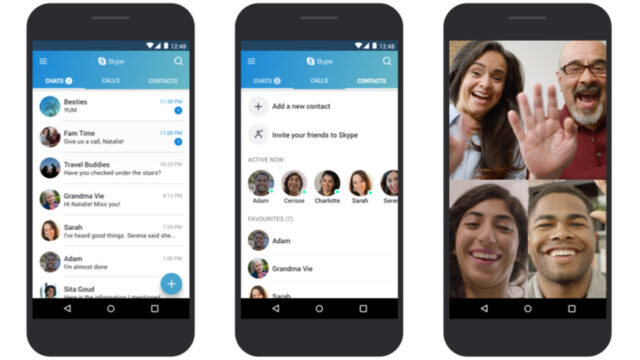 Skype for Android:
You can run Skype for Android and use all its features over 3G, 4G and Wi-Fi. Mobile operators may charge for data when the Skype app is used over 3G or 4G. Even if you've never used Skype before, you can download Skype for Android from Google Play and join Skype. If you want to create a new Skype account, follow these steps:
Start Skype
Tap on create account
In case you're using Skype for the first time, accept the terms and conditions and click on I Agree.
Enter details such as your name, a unique Skype name (it must range between 6 and 32 characters), a password (minimum 6 characters and it must contain at least one number), your email address and your mobile number.
Tap the blue confirmation button.
After you've followed all these steps and created a new account, you will be signed to Skype automatically.
This account can be used on any other versions of Skype-like Skype for windows, or Skype for Mac, etc.
If you are an existing user, you can log in to Skype with your previous account. Just tap sign in with Skype account when you go through Skype. You just have to enter your username and password and tap on Sign in.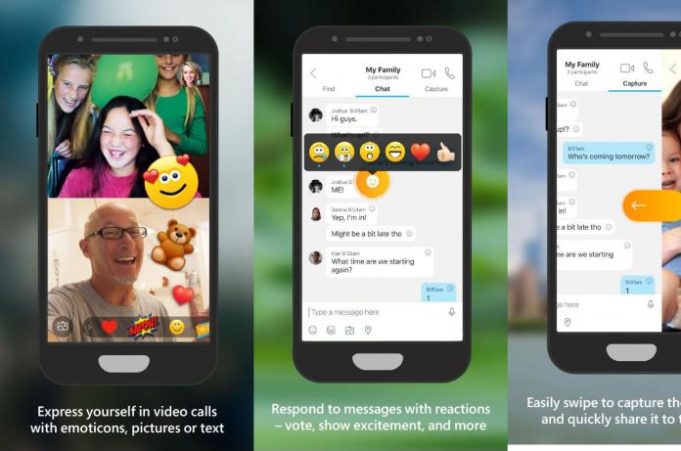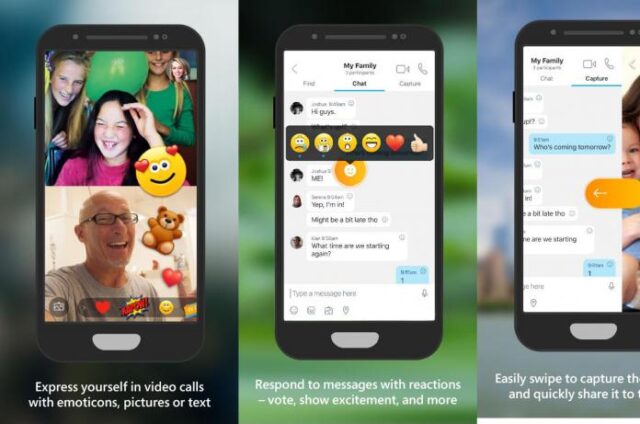 Recent Version of Skype for Android:
The recently released version of Skype for Android. It has the following features:
It has a redesigned chat interface built in it
Improved logic for signing out of Skype
It has animated emoticons which you can disable in-app settings.
Now it also has emoji support
Incremental group chat improvements
Some big changes have been made in the most recent version of Skype, i.e., Skype 5.3, to make chat experience more enjoyable and more consistent.
Now users can also see a new bubble-style chat design similar to Skype apps for desktop and iPhone. Now it is also supported by messaging via speech-to-text when it is connected to an Android auto experience.
Skype for Android Supports:
It allows the user the Skype to Skype calls.
Instant messaging
Skype video calling is also available but only for certain android phones
Calling on landlines and mobiles
Receiving and making calls on online numbers
Conference calling
Synchronization with Android Phonebook
Call forwarding
Sending files
Skype SMSing
Connecting to Bluetooth devices
VPN for Skype:
VPN is a form of network that is made by using wires to connect a private network (usually the internet). These systems use encryption to ensure that data can be accessed only by authorized users and it cannot be intercepted.
Skype allows its users to connect with anyone in a way of voice calling, video calling, conference calls and text messages for free. Users just need an internet connection for that. This was enough to scare mobile operators whose profits rely on voice calls made by people. So, many ISPs blocked Skype saying that it has high bandwidth usage. Many tyrannical governments also do not like the thought of their citizens talking to any person, anywhere and that too without a cost, so, they quickly blocked Skype. So, Best VPN for Skype can be found to take advantage of the features provided by Skype.
5 Best VPN for Skype providers:
Buffered
Vyprvpn
Strong VPN
Switchvpn