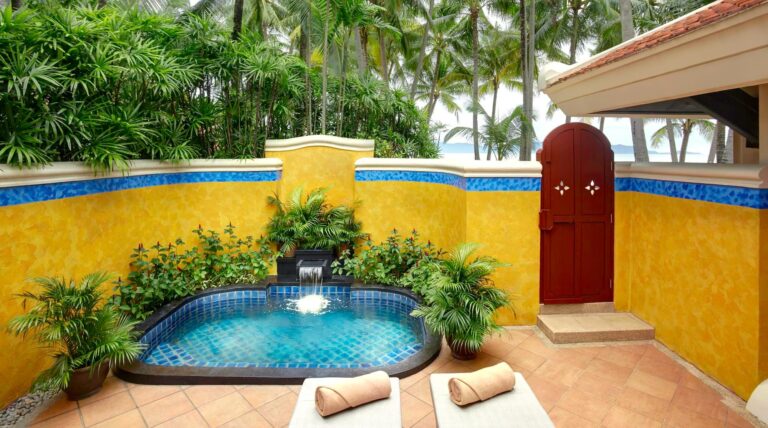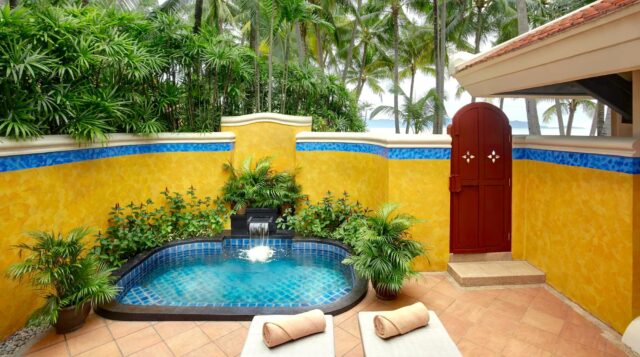 Plunge pools have inevitably established themselves as a perfect solution to a number of problems posed by installing a regular one. Of course, given that the market today is absolutely rich in various models with diverse functions, features and purposes, it may happen that the knowledge you could possess of this option is quite poor. But the thing is simple – these are smaller units made according to custom dimensions that can be easily placed even in spaces for which you might not expect it.
Even homeowners who have a yard of a certain size at their disposal often give up on this idea due to large sums of money needed to maintain and install an object like this. Or some other factors that bring limited possibilities with them.
However, before you give up on the idea to complete your living space with such an oasis of relaxation, we want to introduce you to this idea and give you a chance to get to know it better. There may not be a giant shiny water surface in your mini yard like in movies, but believe what we say – plunge pools actually have a lot to offer.
First of all… what is it?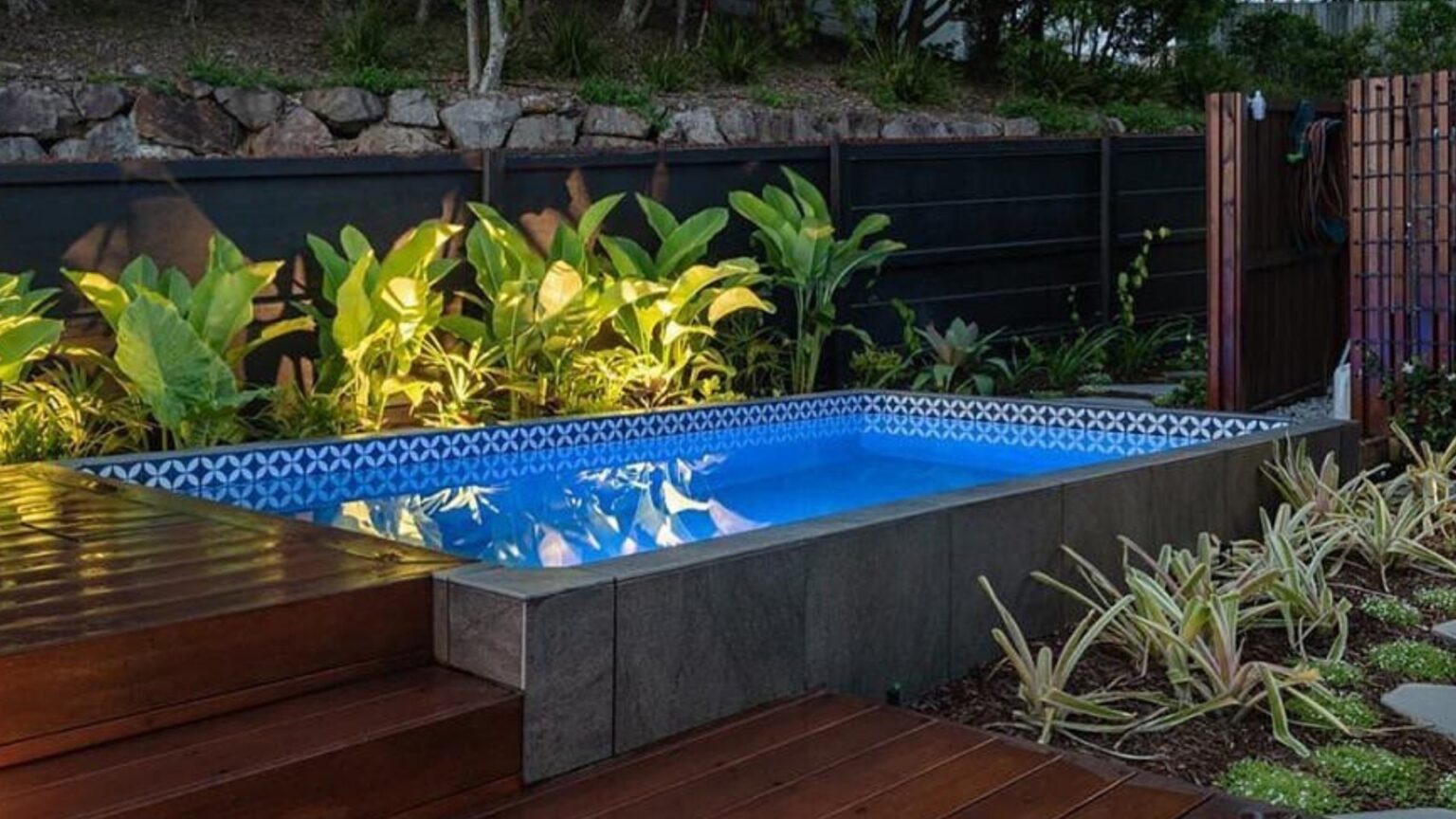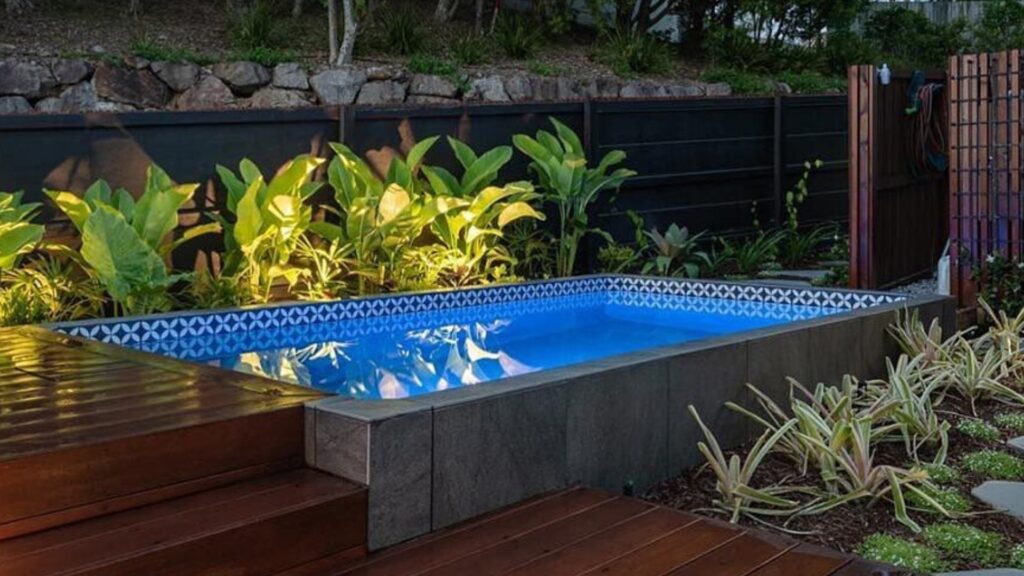 For those who aren't so familiar with it, this type of pool is designed as an aesthetic and practical solution for those homes or facilities that don't boast a spacious area that could be used for the installation of larger ones. They take up very little space, which is why over time they have certainly become a solid option for an indoor space – an option that can be used within the home or part of a personal indoor sauna.
Their size allows only sitting, so, in cases you were dreaming about a flashy, huge pool ideal for jumping around, splashing and swimming, you should probably skip this whole idea. As mentioned, it could be said that the general concept with which they're created is adaptability to environments that have less potential to be a suitable ground for regular pools. Only a few meters wide and long, while the depth is just over 1 meter, it's truly a mini, jacuzzi-like creation.
This also allows you to pay more attention to the appearance of the pool, so these are usually sophisticated designs, made of quality materials radiating elegance. They're mostly dedicated to relaxation, not to sports activities, ideal for a few people and are most often in-ground options, although this isn't always the case. Schemes for installing them come in several forms – in general, you can decide for yourself how you want it to look, although homeowners usually opt for square or elliptical shapes.
Pros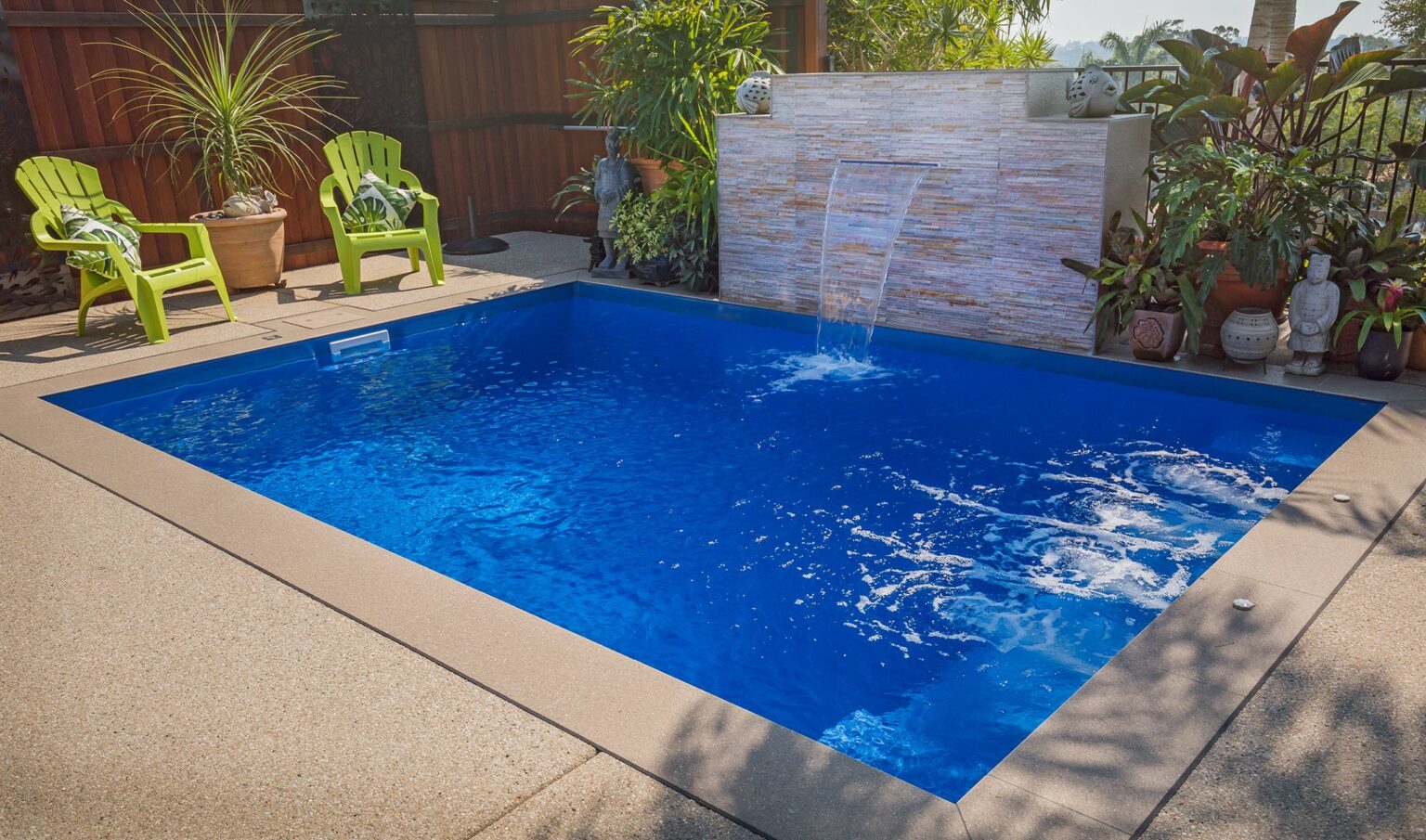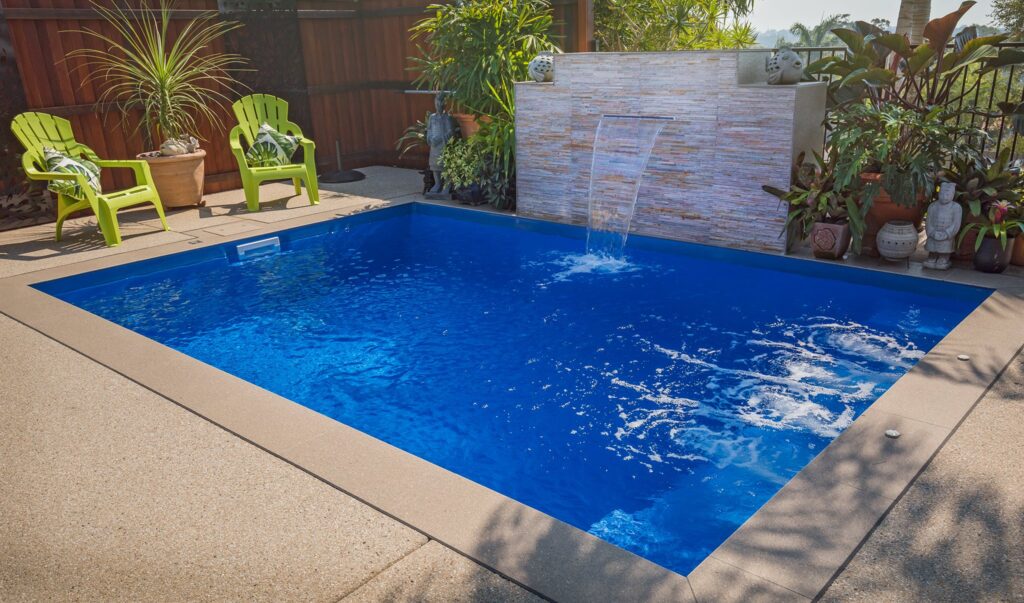 1. It can fit almost anywhere. That's right. We mean, probably not in a bathroom, unless your residence is a giant mansion, but if there's any area in your home where there are at least 8 to 10 feet of free space, you're free to make this come true. Of course, it's mostly related to front yards and backyards, but it might also be a super chic part of your private sauna or spa, a gym in your home or any other outdoor or indoor space around. It's all up to you – you decide which the best position is. Simple as that.
2. Less material required – and fewer costs. You probably know, or at least suppose how much stone, concrete, fiberglass and other materials may be needed to install an average-sized unit – depending on the type you choose. In this case, that amount is significantly reduced thanks to the tiny dimensions of such an object. Of course, that entails a more favorable price and a smaller amount of money that should be set aside for this kind of pleasure. When thinking about it, it's best to consult with installation companies, which are often willing to give an estimate of the costs and consumption of raw materials in relation to the desired measures.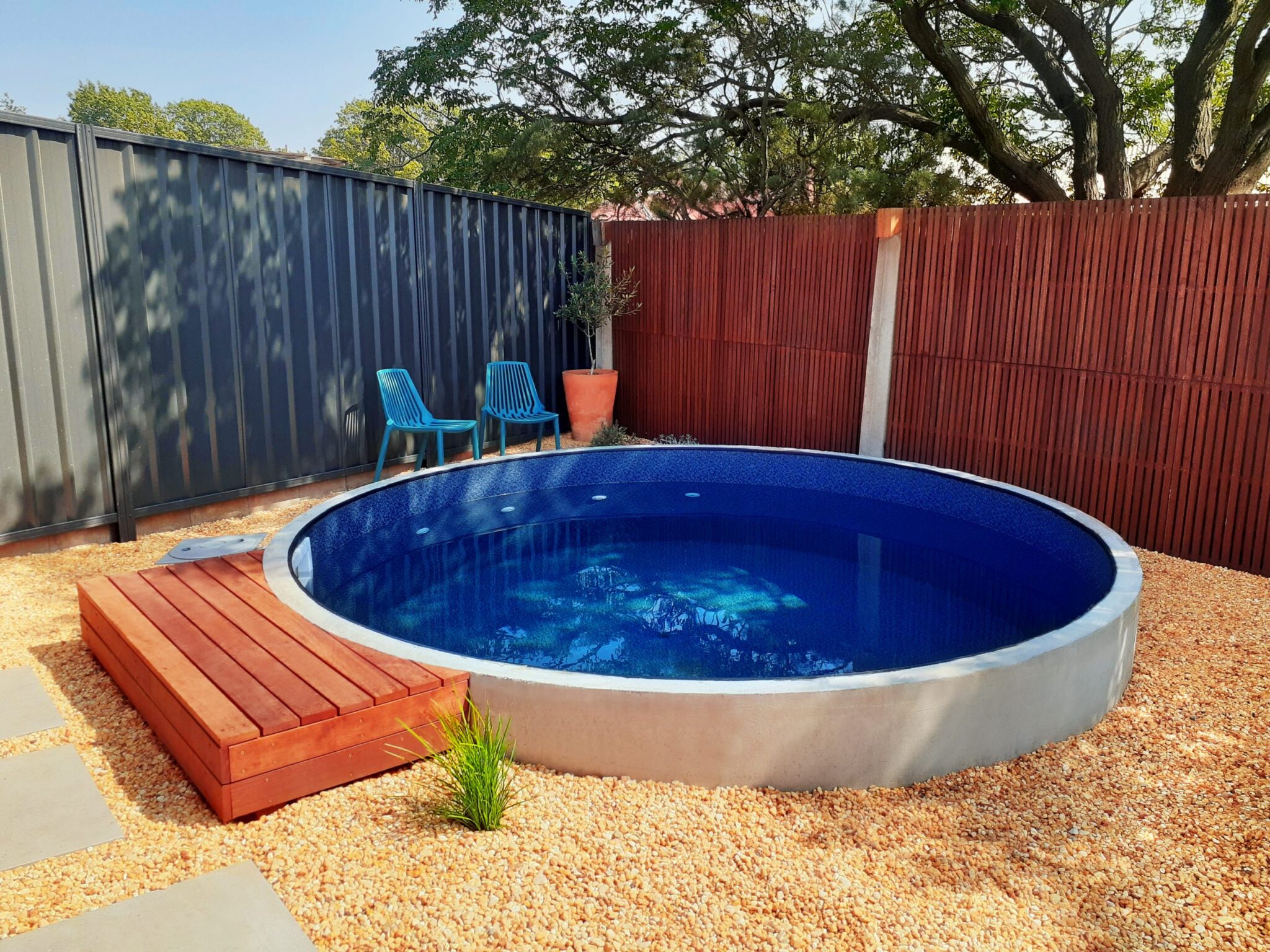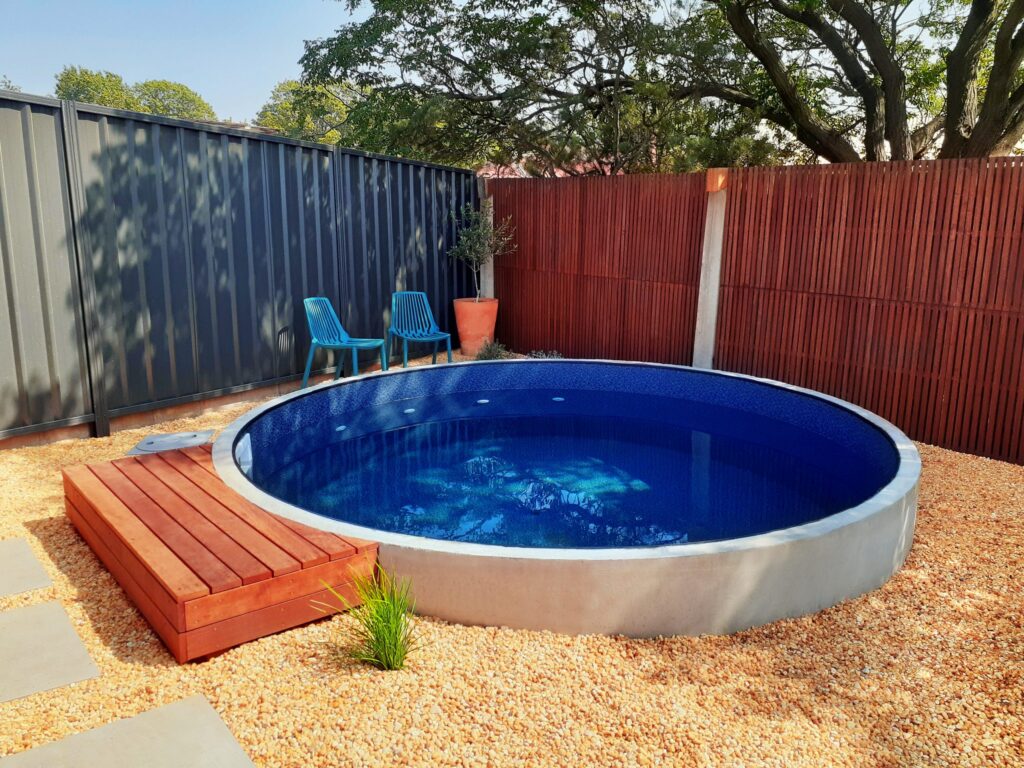 3. Maintenance has never been easier. One can already assume this based on the previous points. Since such a facility isn't actually used for certain activities that are responsible for the accumulation of impurities and dirt in the water, it gets dirty more slowly and is much easier to clean it when necessary and cover it if it's outside. Larger objects cause a lot of trouble to the one who cleans them as it's often impossible to reach all the leaves, branches and other particles that are in the water with certain tools, which is solved here very easily and quickly.
4. The possibility for aquatherapy. This feature is suitable for people who need a water space where they'll be able to perform certain exercises or training for the purpose of rehabilitation or recovery. The possibility of injuries is minimal, the space is safe and it's possible to do exercises for strengthening muscles and similar auxiliary activities on a daily basis.
Cons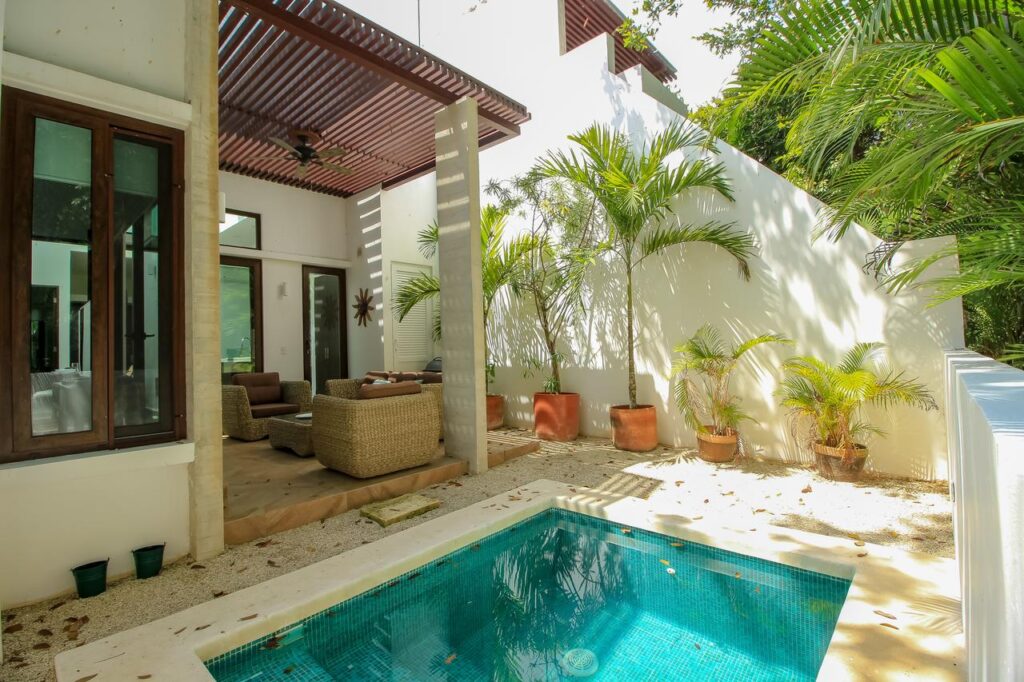 1. Limited choice of performable activities. We have already said that – it's impossible to swim in such space since it's barely bigger than a more luxurious bathtub in the bathroom or a jacuzzi. They're fine for gathering a few friends or family members, but parties and similar occasions aren't feasible in this case due to lack of space. The only thing you can do is practically sit and relax or perform less demanding exercises – and that's it.
2. They don't reach a 'big pool' wow effect. Okay, if this item is irrelevant to you, then great. However, if you still care to show off a little bit in front of the neighbors and friends and for casual passers-by to stop admiring the size of your oasis, that will rarely be the case with such units. Simply, their practicality and attractive appearance can't be denied, but swimming pools are swimming pools – and there's little that can match them with the grandiose impression they leave.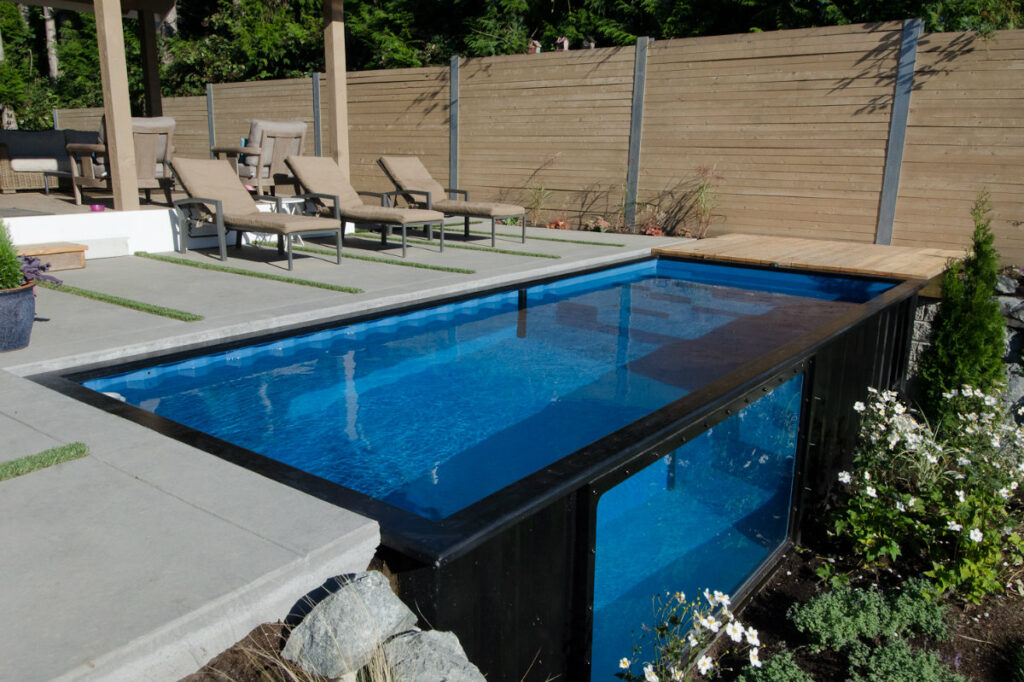 3. It's not recommendable to DIY. Why? Although it seems that it takes less work to build such a facility, which is somewhat true, as we have had the opportunity to note above, that doesn't mean that the job's easy. No matter how much we think we're inclined to carry out yard DIY projects successfully, things like this can't be characterized with certainty as something that's advisable to do on your own. Installation companies will be happy to meet your expectations here – in Australia, CompassPools even shows its customers 3D models and sketches of the final result, which allows them to be up to date with the whole procedure.
4. Could be unsafe for kids. If your youngsters like to jump into the water and you can't really distract them from it, maybe you should think twice or give up on this idea. The depth of the plunge pool is often significantly less than the classic one, which implies that it's quite shallow. This, again, means that every jump carries the risk of injury. It's possible to explain such things to older children, but the younger ones will definitely need assistance, as well as an explanation that such actions could provoke a certain dose of danger.