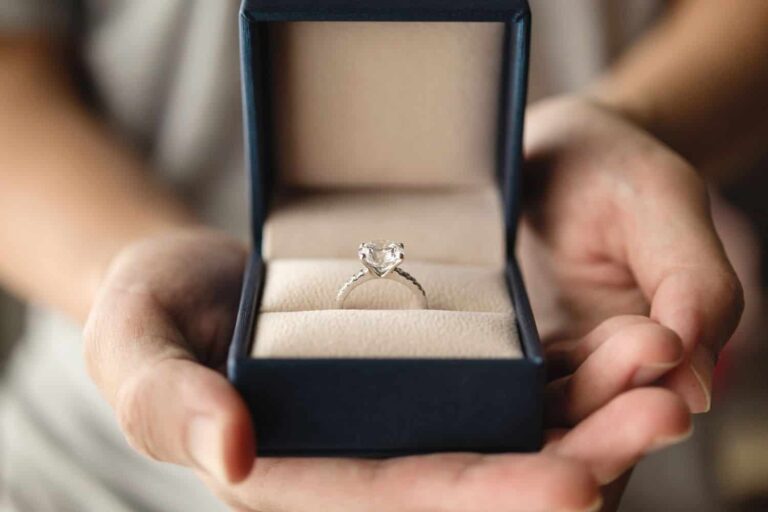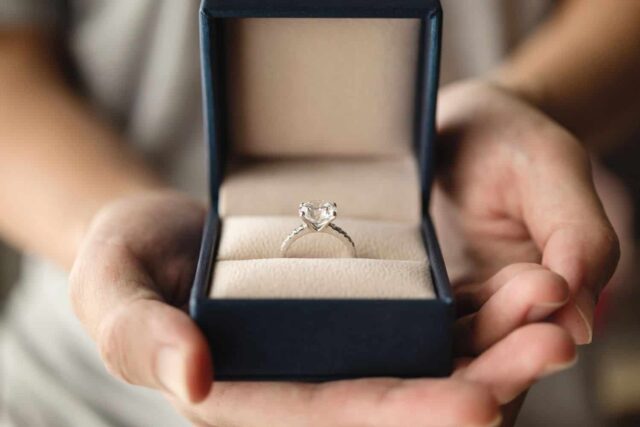 Getting engaged is a big deal – not only to your loved one but also to all of your family. You want the whole proposal to go perfectly, but it's hard to do that if you don't know the etiquette involved in the engagement process. Don't worry; we've got you covered! We'll review engagement ring etiquette to ensure you're prepared and ready for a memorable and respectful proposal experience.
Understanding Your Partner's Preferences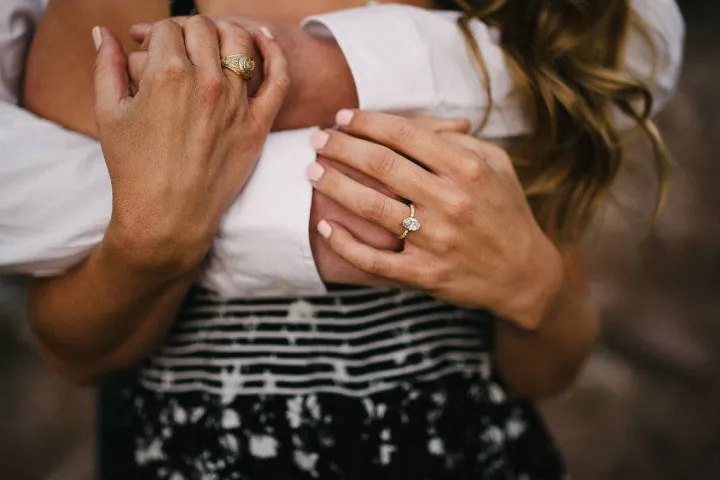 One crucial item in the engagement is the ring. Imagine pulling out a ring and having your loved one not be thrilled. It would be crushing! One way to ensure that your significant other adores the ring you selected is to know your partner's jewelry style, preferences, and ring size before you start ring shopping. If you want the ring and the proposal to be a complete surprise, you're going to need to do some detective work. If your loved one is dropping ring hints, pay attention and collect this information. Observe your loved one's personal style – do they wear simple jewelry or more extravagant pieces? Do they like a lot of sparkle or prefer a non-traditional look? You'll also want to look at the metal options. What types of metals does your loved one wear most often? If you live together, take a peek at their existing jewelry collection for clues. You can also ask friends and family for input. You'll want to gather this information discreetly so the secret isn't ruined.
Setting a Budget
The first factor to consider is the budget. How much do you want to spend on an engagement ring? It's essential to select a budget that aligns with your finances. Make it realistic. You don't want to get yourself into a bind by spending too much. By setting a budget initially, you can use it as a guide as you shop for rings.
Choosing the Right Ring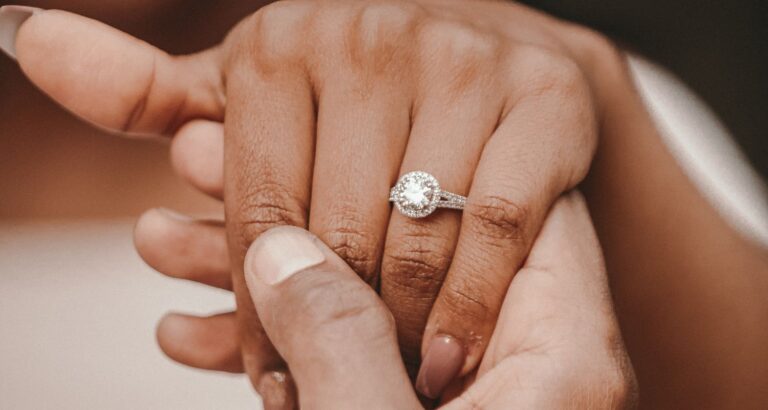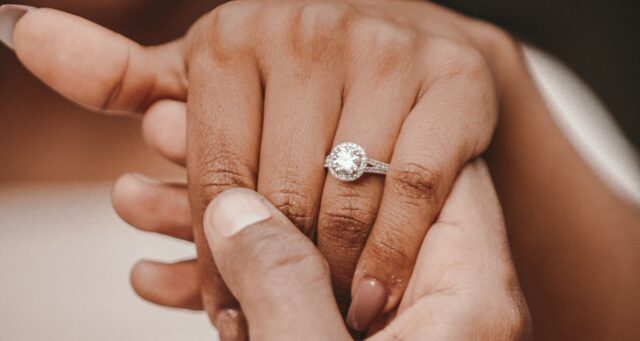 Like other fine jewelry, the 4Cs (carat weight, cut, color and clarity) impact the quality of the engagement ring as well as the price. Higher quality diamonds translate to a bigger price tag. Familiarizing yourself with the 4Cs can help you make an informed decision about quality and help you select the perfect diamond. Also consider lab-made diamonds if you want the look of natural diamonds at a more reasonable price. You can also consider other gemstones besides diamonds for a non-traditional engagement ring. Gemstones such as sapphires and rubies have become more popular center stones in recent years.
Ring Size
Figuring out the right ring size is also a crucial detail. After a successful proposal, you want the ring to fit perfectly for all of the video calls and pictures that will follow. You can figure this out discreetly as well. Here are some strategies:
Measure another ring that fits the same finger: Take one of your loved one's other rings and compare it to a ring size chart to find the approximate fit.
Use string or dental floss: Take a piece of string or floss and wrap it around your loved one's finger (but not too tight) while they're sleeping if you can. Mark the place where the string or floss meets and measure against a ring size chart to get the approximate size.
Head into a local jewelry store: This one is harder to do discreetly, but maybe you can happen to walk by a jewelry store while you're guessing each other's ring sizes and you both go in to see who guessed closer. You can make it into something fun so that it's not so obvious.
Ask friends and family: Maybe a family member or friend has given them jewelry in the past and happens to know their ring size. Can't hurt to ask!
Respecting Your Partner's Input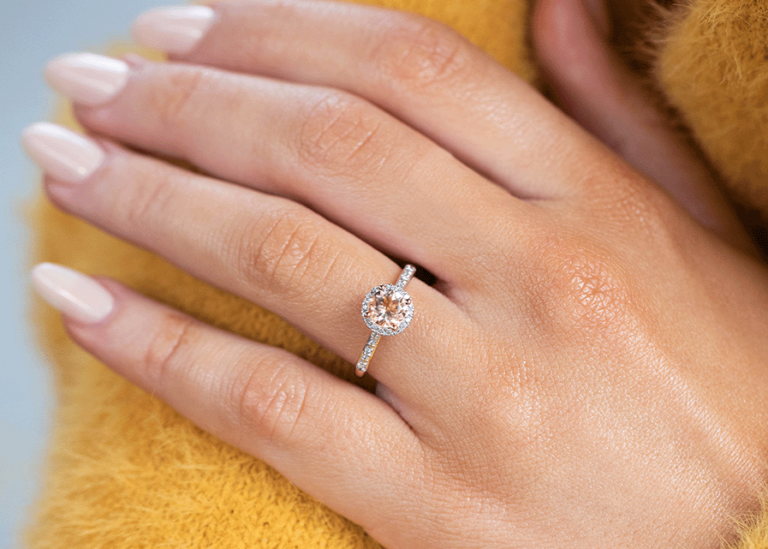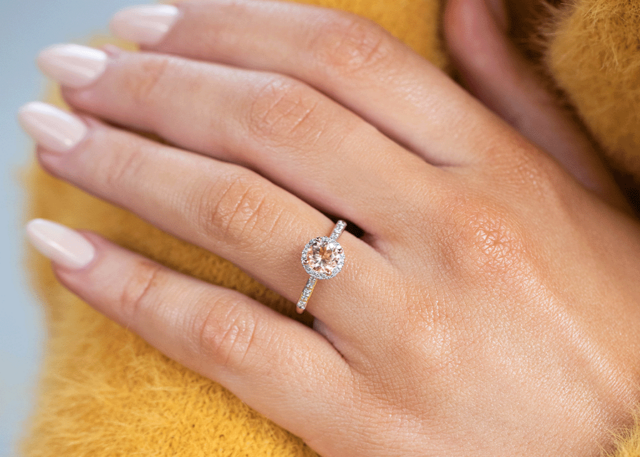 If your engagement isn't going to be a surprise and you're selecting the ring together, remember to respect their input and have open communication about ring preferences. Your partner will wear the ring constantly, so it's important that they have a ring that they love.
Traditional vs. Modern Etiquette
Some families are more formal, while others are more relaxed. If your loved one's father expects you to ask for his daughter's hand, you'll need to follow that etiquette. Etiquette "rules" vary from each family's culture and religion. You've likely spent time with one another's family, and can discreetly determine what type or engagement rules are in place within each side of the family.
Insurance and Documentation
Engagement rings are one of the most expensive and sentimental pieces of jewelry that are worn daily. It's important to insure it to protect it against loss, theft, or damage. To help with the insurance, you'll need to have the ring appraised so that the insurance company knows the value. Keep a file of your ring's receipt, appraisal, any gemstone certification, and photos from different angles.
Announcing the Engagement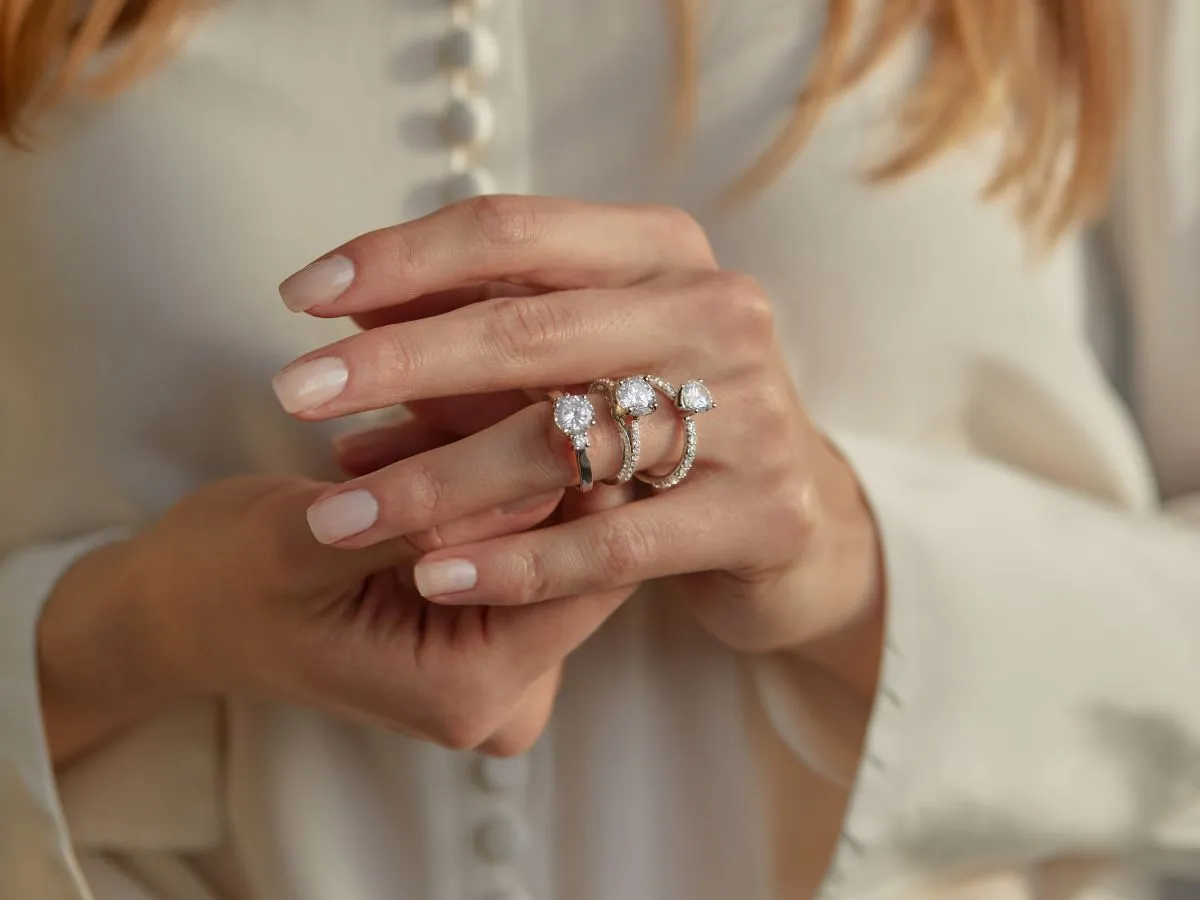 How and when you choose to announce the engagement depends on you two. You might want to simply call close friends and family to announce your big news privately following your engagement, or perhaps you want to process the big moment and tell people the next day. In terms of etiquette, wait to post on social media after you've told your closest family and friends, either in person or with a personal phone call. Some might be disappointed to hear your exciting news online. It's also best not to post a detailed photo of your ring.
Are You Ready to Pop the Question?
As you can see, there are plenty of etiquette-related concerns to keep in mind as you plan the perfect proposal. From setting the budget to picking out the perfect ring to announcing your engagement, you have plenty of details to consider along the way.