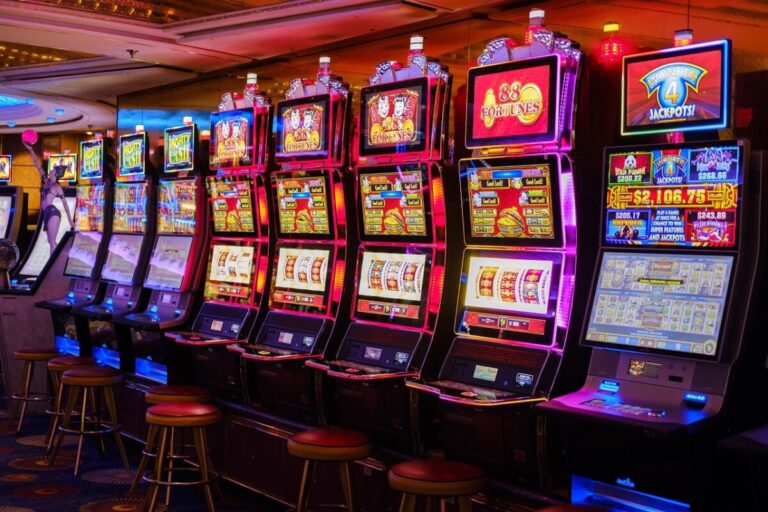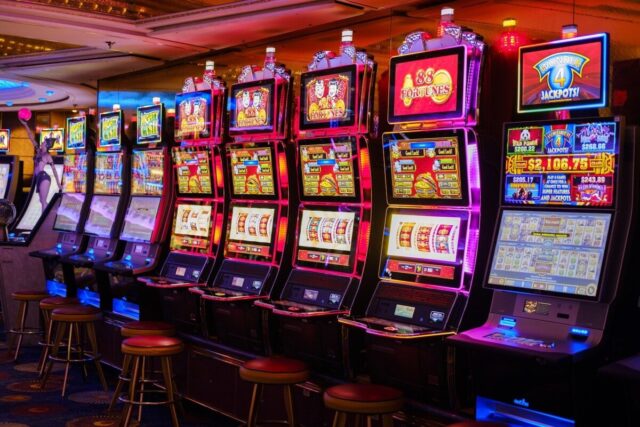 Beginning with Charles Fey in San Francisco at the turn of the 20th century, slot machines have been one of the most visually exciting games. Rather than draw on hard strategy and numbers like traditional card games, Fey sought to make a quicker and more dynamic game with his machine-lever slots.
His original Liberty Bell machines, which saw a rolling wheel with spades, hearts, diamonds and bells combine for varying prizes, quickly became popular around the country. Since Fey's original design, thousands of others have come and gone.
Today, slot machines with physical mechanisms are largely ornamental or novel in usage. Gamers prefer to dive into rich and complex slot games that draw on a wide variety of themes and characters. Whether at a live casino or playing at home online, offerings have never been more varied for slots lovers.
With more and more US states expanding their online casino options, offerings have expanded from popular games like Wheel of Fortune and Starburst. Today, online casino bonuses from OddsChecker can be applied on movie-themed slots like Blade, TV series like American Dad, and celebrity-themed slots like Marilyn Monroe. In short, today's range of games caters to just about every niche entertainment interest out there.
Let's take a look at some of the most interesting slot games when it comes to the delightfully random, big-name characters and celebrities, and movie franchises that have inexplicably found their way into the world of slots.
The Absolutely Random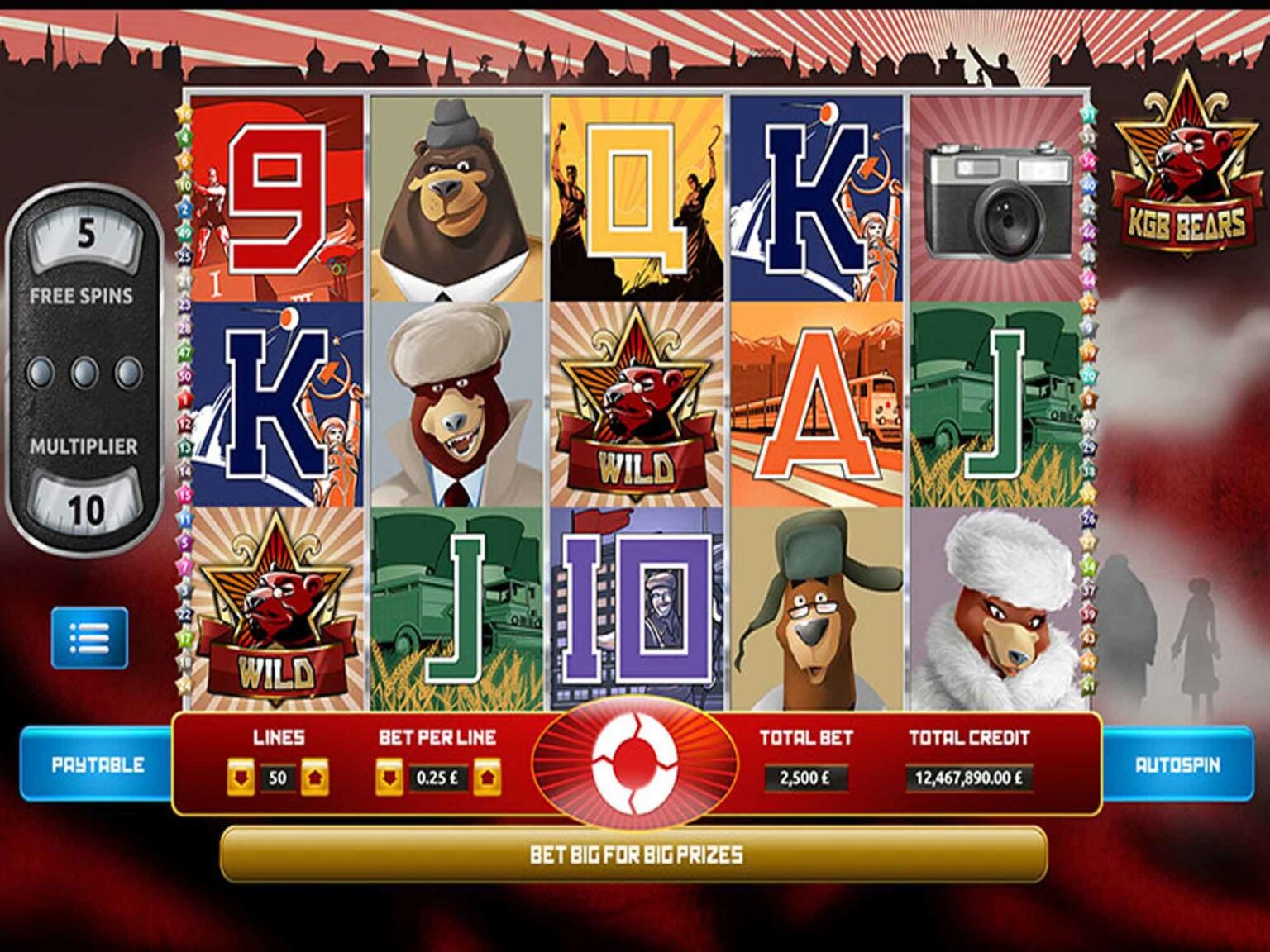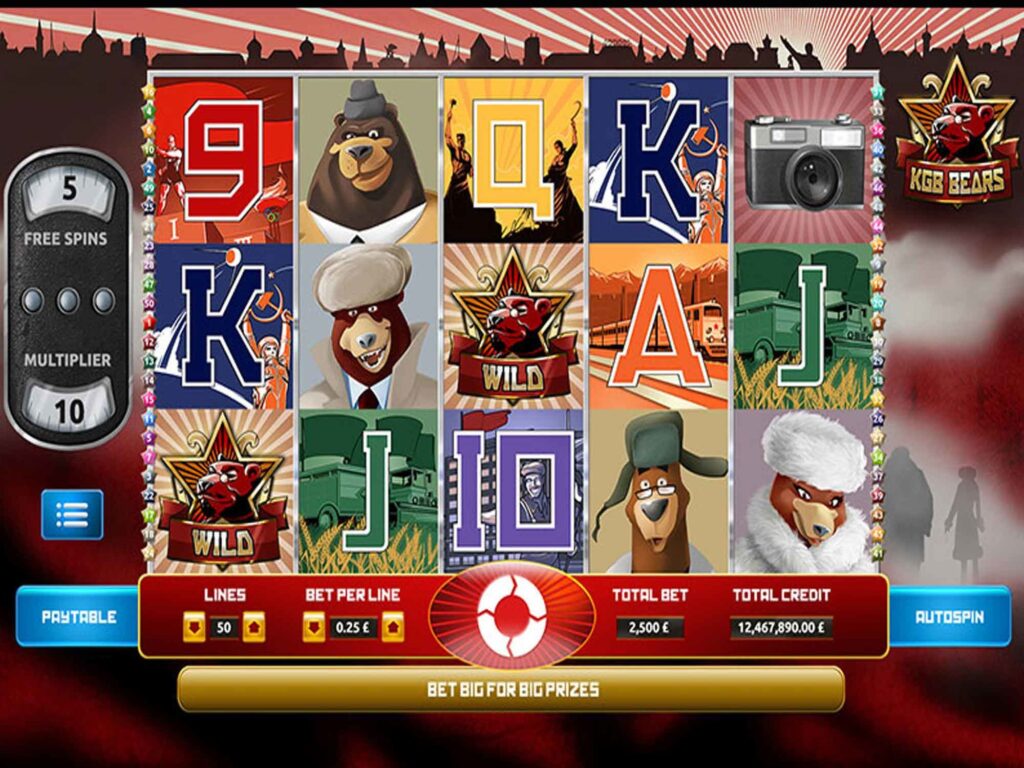 Today's slot games feature narrative elements that help enrich the experience for gamers. It's not just about winning lines and payouts, but also about enjoying playtime. Keep reading below for some of the zaniest games out there and the developers behind them.
KGB Bears
The Games Company
Stylized bears in 1950s three-piece suits? Check. A dive into the storied history of the Soviet Union? Check. With a delightful variation of characters looking to hide their inner bear, there's little not to like watching these hapless spies look to string together unique symbols to win big.
Cougarlicious
End 2 End
With a bright and quirky design that brings to mind the wild years of early-2000s reality TV, Cougarlicious connects gamers to a scandalous world of lipstick, room keys, and credit cards. Even better, winning sequences come when the (virtual) man of the hour, Nate, appears on the horizontal reel.
Karate Pig
Microgaming
As one of the leading developers in the world of video slots, Microgaming hasn't skimped on the production or storyline behind Karate Pig. Gamers follow a series of martial artist pigs as they go on adventures through feudal Japan. Why not?
Big-Name Celebrities & Characters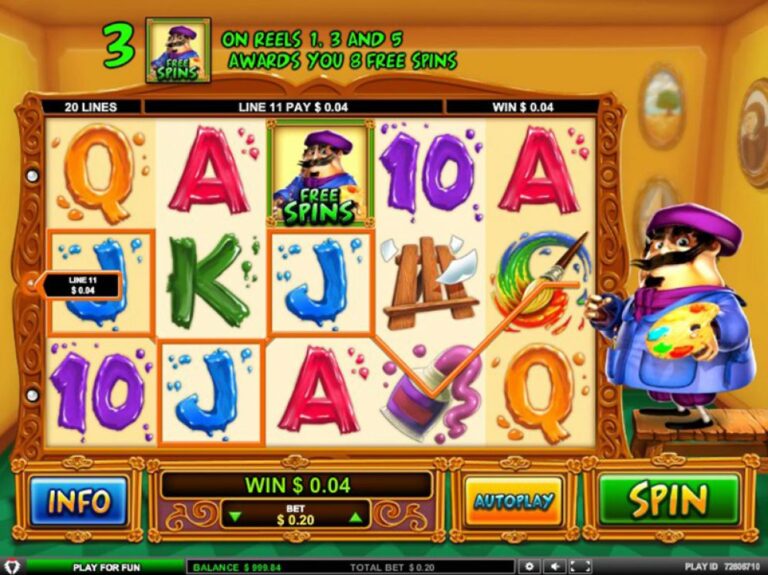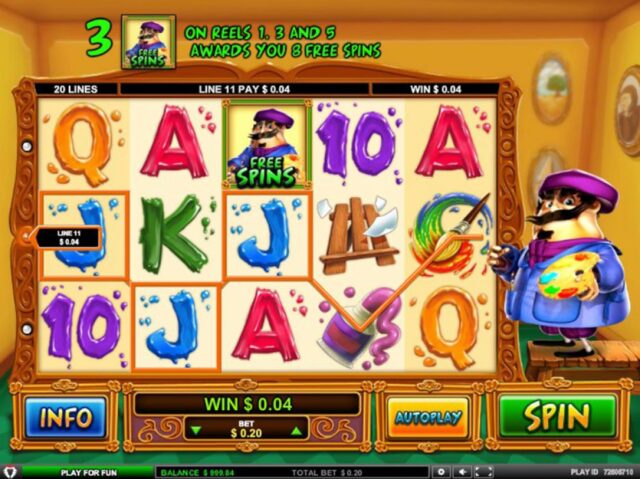 Whether showing up on an ad passed to a public bus or being projected onto Times Square, celebrities and popular characters tend to show up in a few unexpected places. Keep reading below to see which famous names can be found in the (real or virtual) casino.
Pablo Picasslot
Leander Games
What's the point in waiting in museum lines when Pablo Picasso is just a video slot away? The Spanish artist takes gamers through painting after painting in this Leander Games slot, where they try to locate keys in order to unlock a chest. There's even a mustache-painting level—though that's as austere as the art gets.
Hairway to Heaven
Realtime Gaming
Does it sound like an ode to the glorious locks and songs of Robert Plant from the days of yore? Unfortunately for rockers, this game is actually based on Rapunzel. Instead of Robert Plant, the game follows Rapunzel and a suited cat trapped high in a tower.
Bruce Lee
WMS
There's lots of fanfare surrounding this game, which delivers on the iconic image of Bruce Lee rather than a stylized rendition. Winning symbols include the Bruce Lee Leg Kick, throwing stars, and other ninja-related symbols.
Comedy & Action Movies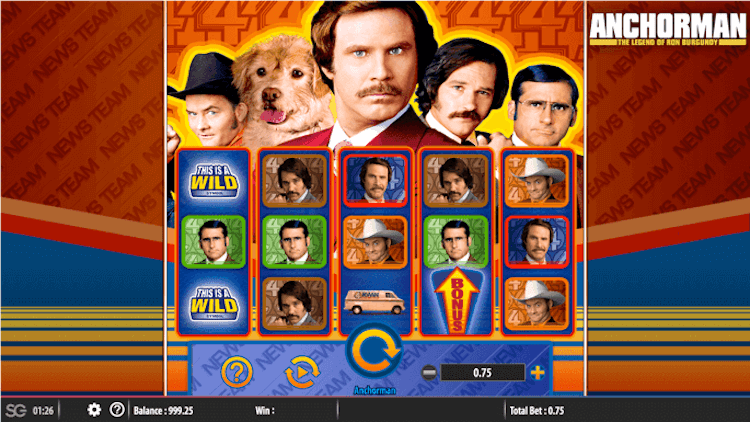 Much like celebrities and popular characters, big-name movies can become standard parts of everyday culture. From cult classics to the year's biggest comedy to dated action flicks, slots and gaming developers aren't afraid to harness the hilarious and kitschy themes from some of the strangest films in history.
Anchorman
Bally Technologies
With real images from the hilarious cast, including Will Ferrell, Steve Carrell, and Paul Rudd, this slot game takes the best moments of the 2004 comedy and transfers them to the slot reel. Some of the notorious scenes and symbols included in the game include 1970s nostalgia, like a news van, cowboy hat, and aviator sunglasses.
This is Spinal Tap
Blueprint Gaming
Based on the 1984 comedy film This Is Spinal Tap, which is itself a fictionalized mockumentary following a British hair band's tour through the US, is one of the slot world's biggest cult games. Directed by Rob Reiner, the film highlights the life of hairband rockers, as does the slot game. It features stylized rocker symbols like flames and guitar picks, as well as a slew of unexpected surprises for gamers.
Gladiator
PlayTech
This 2000 action film, based on the difficult life of gladiator Maximus, makes for a great slot game because it pits one of the early 2000s most dramatic action adventures with the world of low-stakes slots games. Gamers must help Maximus develop his skills and gain the favor of the Coliseum crowds in order to win big.
Gremlins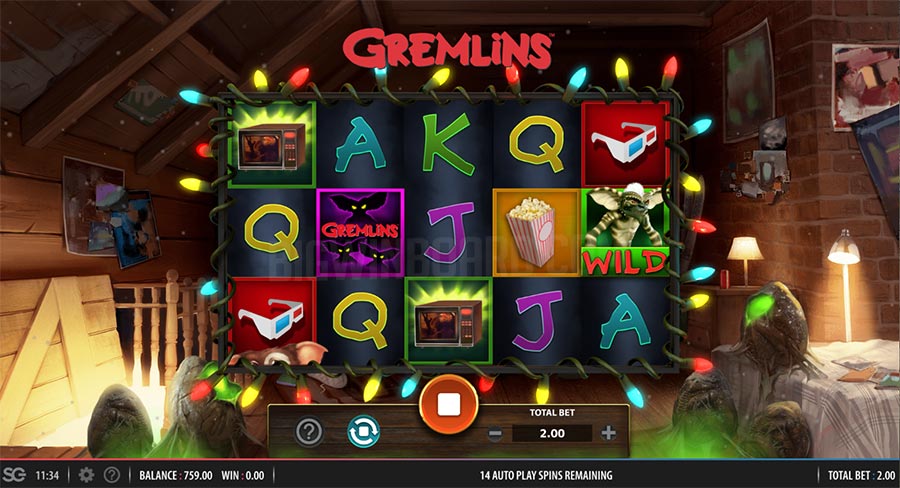 WMS
Much like This Is Spinal Tap, Gremlins came out in 1984 and became a major cult classic. The quirky and (at times) frightening film creates an exciting and unexpected slot game in which gamers have to take care of the mystical and mischievous Mogwai creatures—or pit them against one another in certain bonus rounds.
Sharknado
Pariplay
The 2013 film met with widespread criticism that quickly turned to laughter… and made Sharknado a cult hit. Though it doesn't have the star power of the films previously mentioned in this list, the poor production quality makes for a hilarious slot game with quirky symbols shooting across the reel. Lethal sharks? Check. Soaring tornadoes? Check. Sharks inside tornadoes? It's the definition of a Sharknado.