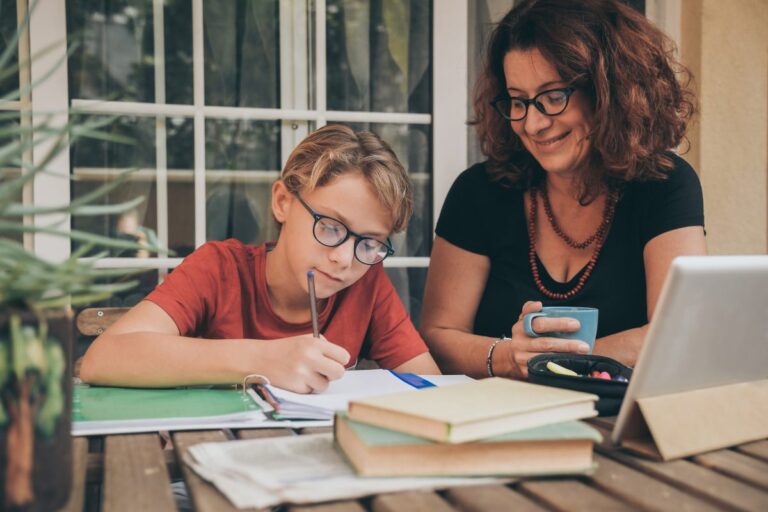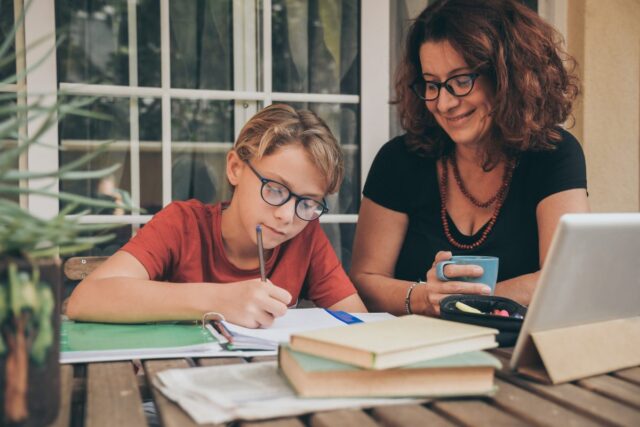 Home-schooling is a method of teaching that millions across the world do every day. This method is praised by many parents as they are able to engage directly in the educational growth of their children. Since the Covid-19 pandemic, most schools have been closed for a period of time, throwing many parents and children in at the deep end when it comes to home-schooling.
Prior to 2023, most children were not home-schooled and instead went to school every day and were taught by teachers. With that option gone, world's got turned upside down and dining tables had to be transformed into classrooms overnight. For some families, the possibility of having to home-school again is still very real as lockdowns are still being imposed in countries around the world.
This means routines had to be changed in an instant, and a lot of people still aren't used to it. For other people, they found the change in routine to work better and something they'd prefer to hold onto. Whether you're looking to home-school your children out of need or choice and want to learn how to do it better, we are here to help you navigate efficiently through the often-confusing world of home-school teaching. This will help you to provide the best form of education for your child, ensuring they greatly prosper in their education.
1. Have an area in your home that is designated to education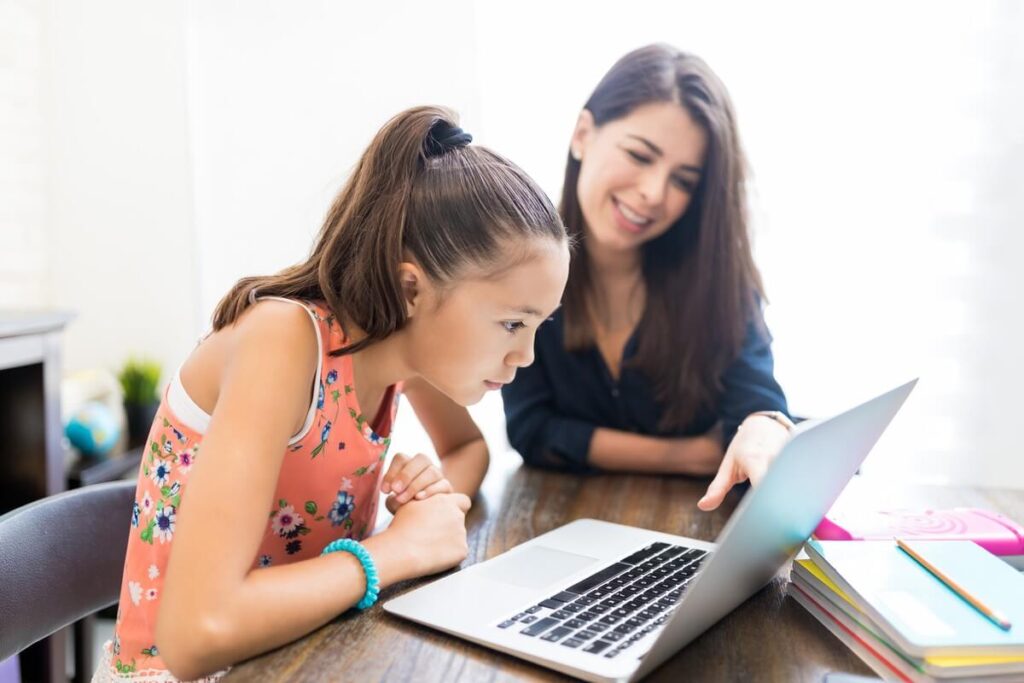 Your child will no longer be in an educational establishment; they will now be at home. This means they will be pulled away from the structure they're used to. Classrooms are specifically designed in a way that keeps children engaged and focused, and it's important you carry this through at home.
Your child must understand that yes, they are at home; however, they must not abuse the location. They are to treat your home during educating hours as if they are at school, showing respect and working hard during that period of time. We suggest that a room or area of your home is allocated for educational purposes only so that your child is aware they must focus on their work instead of getting distracted.
This method is also great for you, allowing you to place all necessary educational equipment in there so there is no scattering. Ideally, the space should be away from relaxation areas. Mixing work and play isn't good for adults, let alone children. For this reason, we'd suggest not home-schooling in the living room or bedroom.
If you have limited space, these areas can be used, but making a conscious effort to put toys and potential distractions away is essential for keeping your child engaged in the task at hand. Within the area, make sure they have a desk they can sit at to help with their posture and give them some added structure and reaffirmations that they are at school.
2. Have a set educational schedule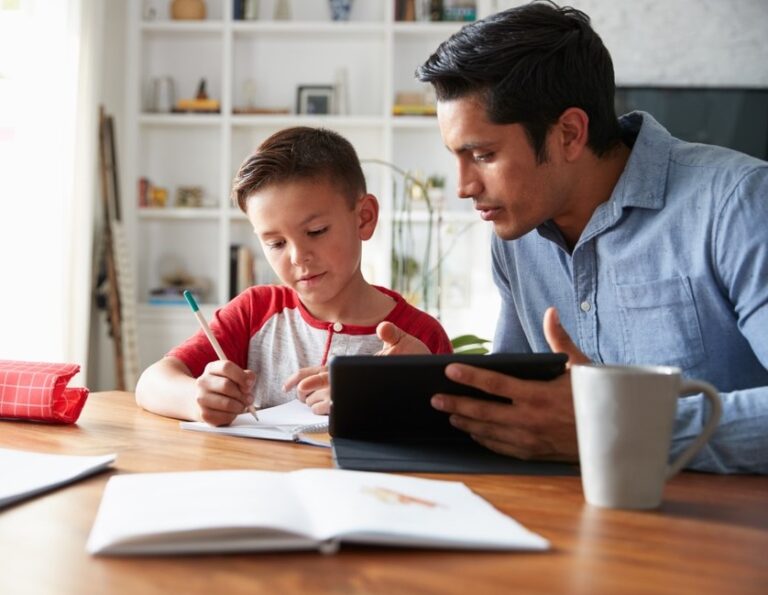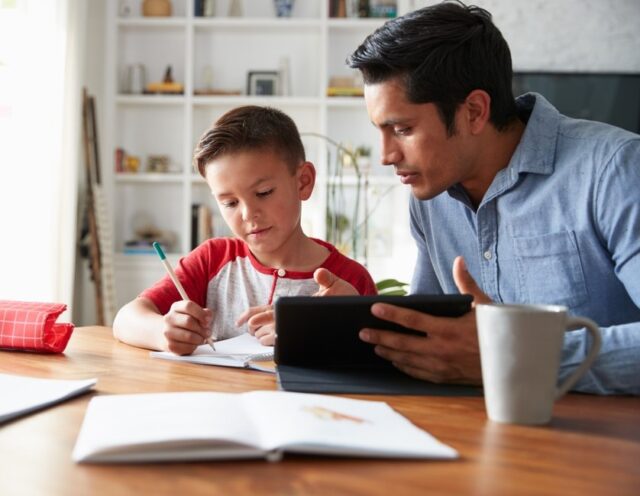 Having a set schedule is like having a best friend while home-schooling your child. A well-structured schedule is important in making your own life and your child's life much easier. By adopting a schedule, you will be able to balance out your time efficiently while providing your child with the time and education they need.
Make sure when creating one that is not overbearing and that it is modest and friendly to your lifestyle. This will encourage you and your child to work hard to meet your goals within your timing periods; helping to ensure that you never forget anything for your child's education and that they are able to progress rapidly. Schedules must be appropriate and efficient; however, always keep in mind that situations can change so always be ready to change your schedule if need be, too.
3. Use visual aids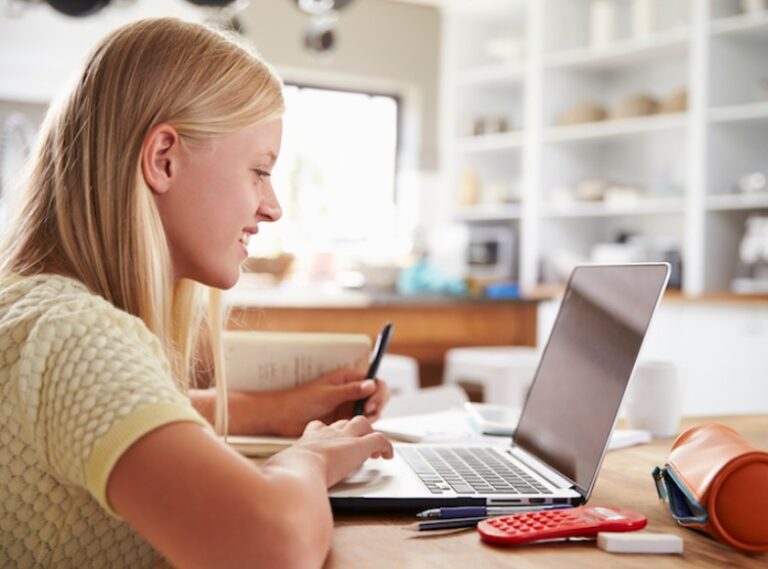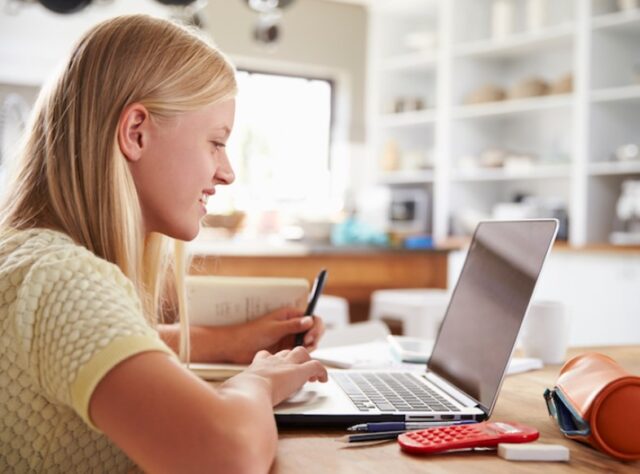 Visual aids are a great method when trying to teach your children, they consist of photographs, graphs, videos, PowerPoints and much more. This visual manner of education is great, especially for your children. This is because children love to see a visual representation of what they are learning, helping them to understand it better instead of a bunch of text.
It is known that a lot of children are visual learners. For example, a great method to use for our young visual learners when teaching history/religious education is timelines. Timelines are great when teaching the history of events, such as how long ago dinosaurs lived and when certain religions came to be (find out more about that here). Creating a great visual timeline for/with your children will allow them to follow what you are teaching them easier, make sure to include key dates, pictures, and lots of colours.
4. Buy appropriate textbooks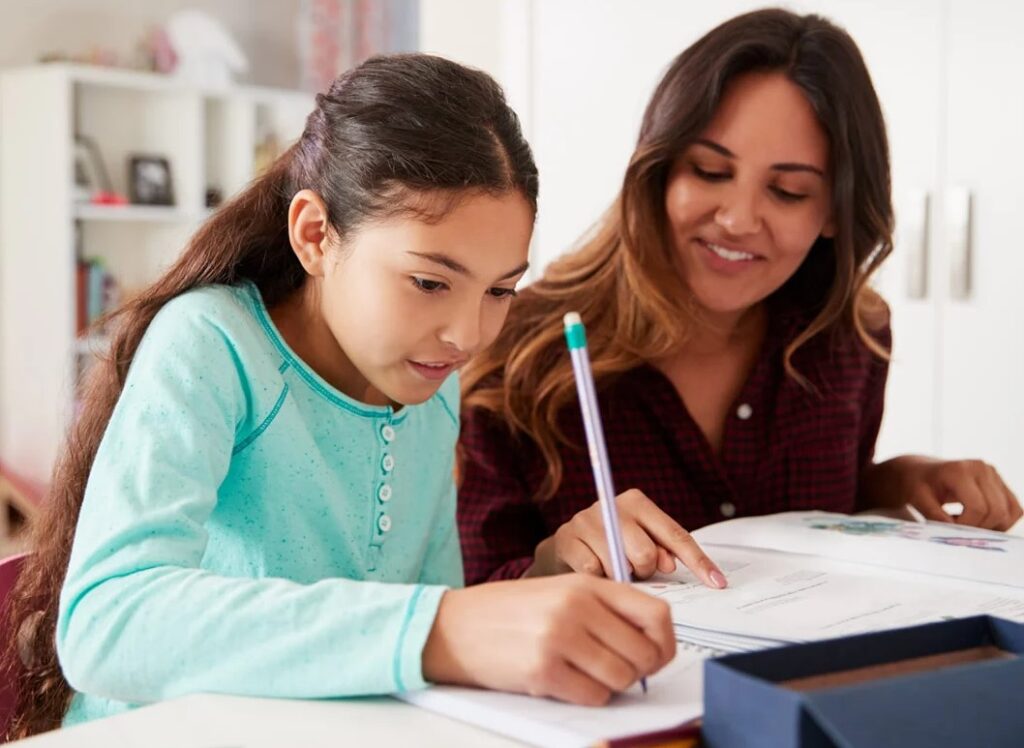 Be reasonable when buying textbooks and always keep in mind the age of your child when finding appropriate workbooks. If you have a young child, you should try and find textbooks that are easy to understand as this helps the child to be independent and feel more confident in their abilities.
It's important to remember that the way each child learns is different. If your child responds well to repetitive activities, try and find workbooks that cater to this. In comparison, if they learn by answering questions and doing mini tests, try and find workbooks to suit.
Keep the age of your child in mind and don't assume that just because they can complete workbooks above their grade in one subject that they'll be able to do the same for another subject. There are lots of workbooks online you can choose from, but make sure they match the curriculum your child is working towards.
Summary
Home-schooling isn't easy and is a learning curve for everyone involved. It will, no doubt, take some time to get used to and to settle into a new routine, so remember to forgive yourself if you stray a little in the beginning. Hopefully, these four tips will come in handy and help you on your way. Are you a home-schooler? If so, what tips and tricks do you recommend? Let us know below!