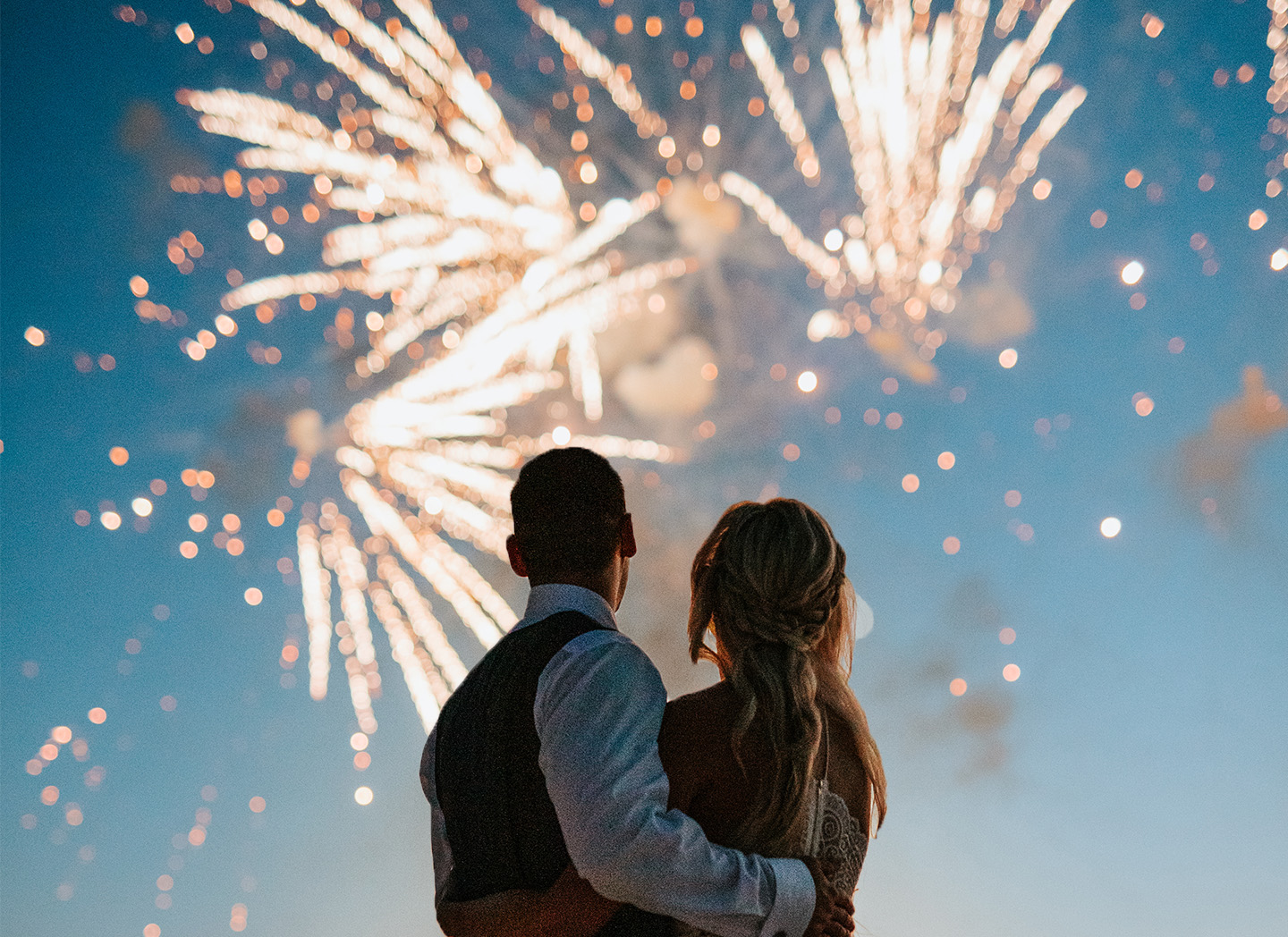 When it comes to making your wedding day one that guests will never forget, there's nothing like adding some special effects. From the traditional sparkler send-off to something a little more unexpected and unique, giving your celebration an extra touch of wow is always a great idea.
But why stick with firework displays when you could be exploring new ideas? This article will take a look at four innovative ways to create special effects that are guaranteed to impress your wedding guests. Get ready for sparks (quite literally!) as we explore these exciting options.
Create an Enchanting Ambience with Laser Light Shows
When it comes to creating an unforgettable wedding experience for your guests, laser light shows are a great choice. They provide a mesmerizing atmosphere with dynamic visuals that are sure to draw awe and admiration from everyone in attendance.
Laser light shows can be tailored to fit any theme or color scheme you desire, allowing you total creative control over the look and feel of your special day.
When executed properly, these lasers will add an enchanting ambiance that is certain to leave your guests captivated! With the variety of colors available, you can create stunning visual effects like cascading lights along walls or intricate patterns above the dance floor.
Additionally, laser tunnels or a starry night sky scenes help set the perfect mood for a romantic celebration! Whether used as a dramatic entrance statement piece or throughout the evening's festivities, laser light shows offer something truly extraordinary for your wedding event.
Transform Your Venue with Fog Machines and Bubble Machines
When it comes to creating a unique and unforgettable wedding, special effects can be the perfect way to elevate your venue. Fog machines and bubble machines are two of the most popular special effect choices for weddings, and they provide an array of opportunities to transform any venue into something truly spectacular.
Whether you want a touch of drama with billowing fog or dancing bubbles that create a magical atmosphere, these simple yet effective tools will help bring life and energy to your celebration. With minimal effort required on behalf of your guests – no worries about smoke detectors going off! – having both fog machines and bubble machines at your event will ensure everyone is in for a truly memorable experience.
Enhance your Reception with Flameless Sparklers
When it comes to creating an unforgettable wedding reception experience, flameless sparklers are a great way to add a touch of magic. A subtle yet enchanting alternative to fireworks, these sparklers provide guests with the same level of excitement without any of the noise or fire hazards.
Flickering LEDs take the place of traditional sparks and can be used in either indoor or outdoor settings for an equally captivating effect. With no smoke or ash residue left behind, your guests will not have to worry about breathing in hazardous particles while still being able to enjoy all of the beauty that sparklers bring! Not only do they look beautiful, but cold sparks also create a unique atmosphere as guests stand aglow in their sparkling lights. So if you're looking for something special that won't break the bank or put anyone at risk, then try out flameless sparklers at your next celebration!
Make a Grand Entrance with Confetti Launchers
Make a grand entrance with confetti launchers and your wedding will be remembered for years to come. Whether you go classic or contemporary, nothing says celebration like a shower of colorful confetti raining down from the sky! Confetti launchers create an unforgettable moment as they fill the room with beautiful decorations that sparkle in the light. Perfect for both indoor and outdoor use, these devices can be customized to match any theme or color scheme so you can make your event even more special.
Not only do they look stunning but their unique sound effect draws the attention of all guests, creating an atmosphere full of joy and excitement. With no smoke or fire involved, confetti launchers are completely safe and provide a fun way to add some wow factor to any wedding reception – making it one that no guest will soon forget!
Conclusion
Your wedding day is a chance to wow your guests with something special and memorable. Fireworks are always an impressive option, but why not explore the wide range of innovative special effects available?
From smoke bombs to Cold Sparks launchers, you can create amazing visual spectacles that will leave your guests speechless.
Create an unforgettable atmosphere for your big day and make it one no one will ever forget!