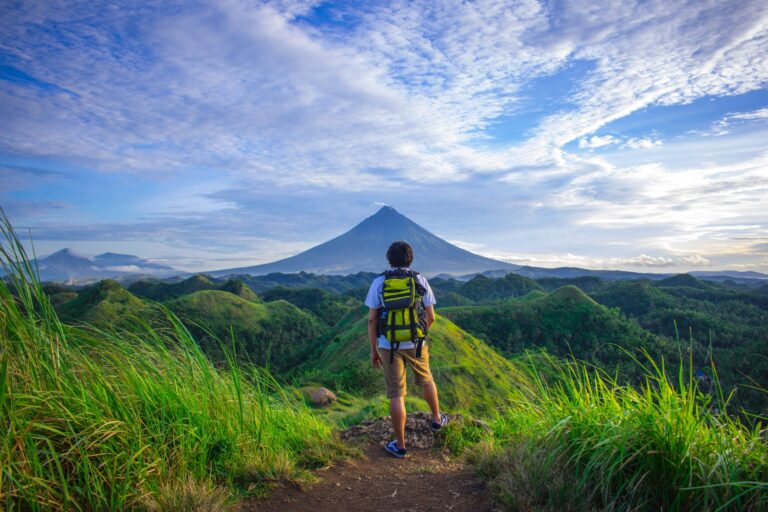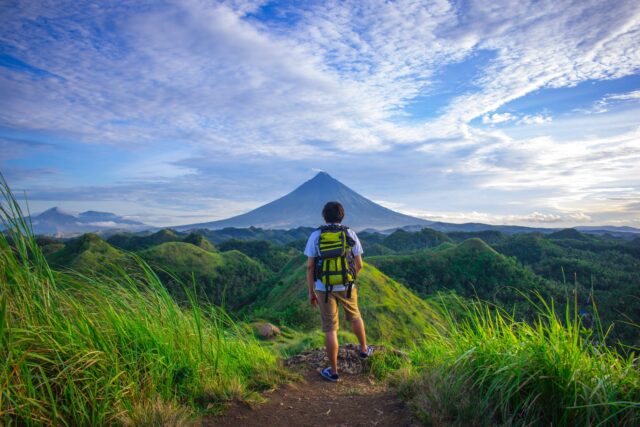 Hiking is one of the best outdoor activities. It is good for your physical, as well as your mental health. It will keep you in shape and will help you get rid of everyday stress. Since you are a beginner, it is important to prepare well for a hike, so that it will be a pleasant experience that will leave you wanting for more. Here is a list that we have compiled of some things that you can do to get ready for it.
Choose the right hiking trail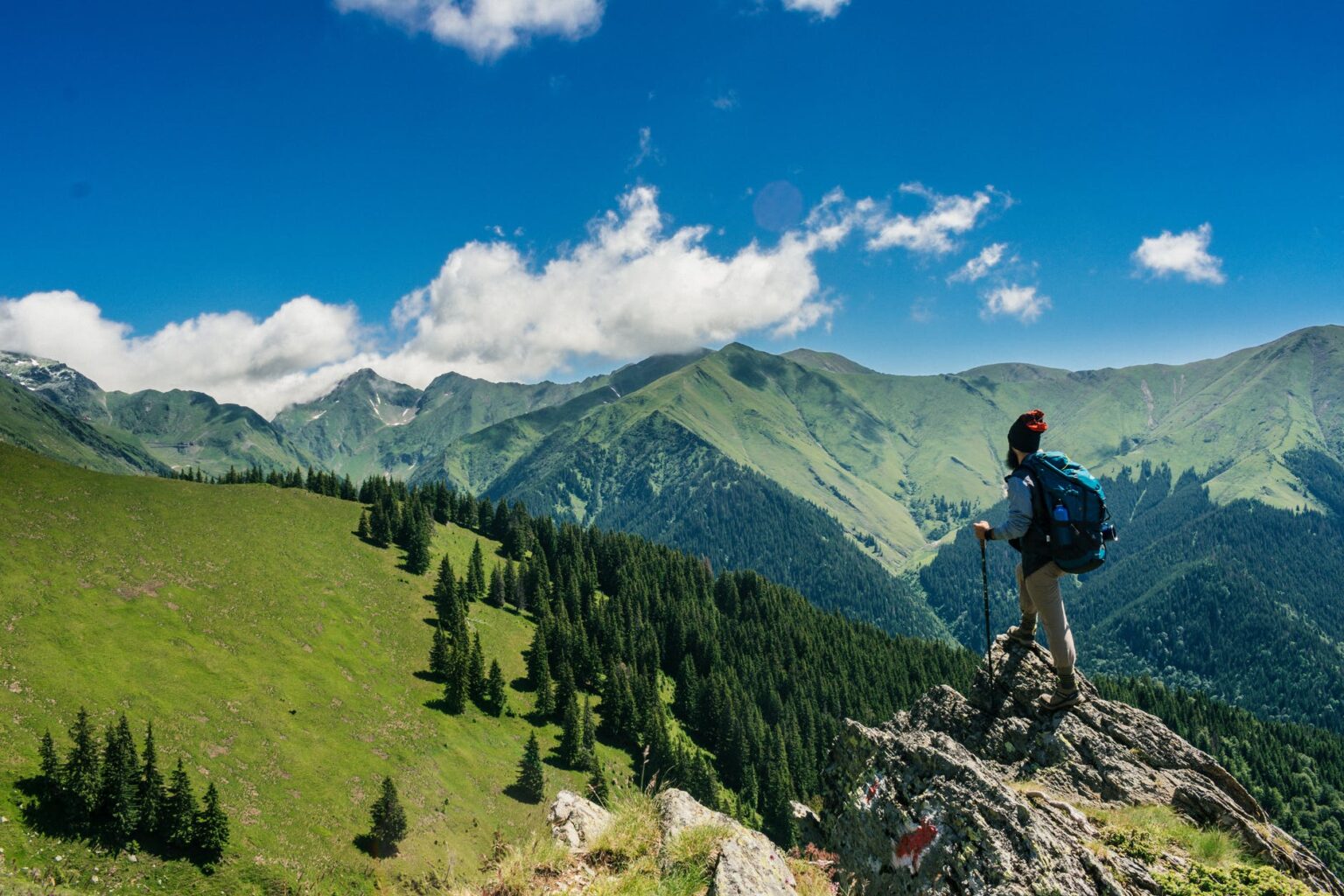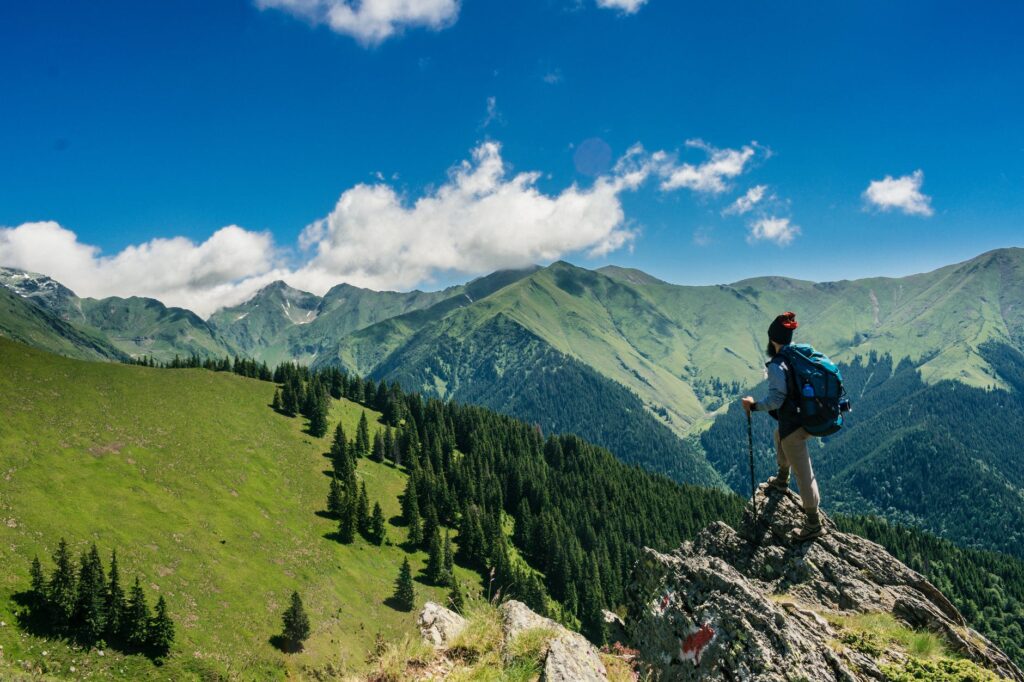 There are many wonderful places where you can go hiking, but you should be reasonable when choosing your first one. Take it easy. Have in mind your fitness level, how good you know the area, and how much time you want to dedicate to this activity – and don't do it at night. As you are new in this, do some research about your possible options; what is the terrain like, do many people go there, what is the distance that you will be walking, etc.
Check the weather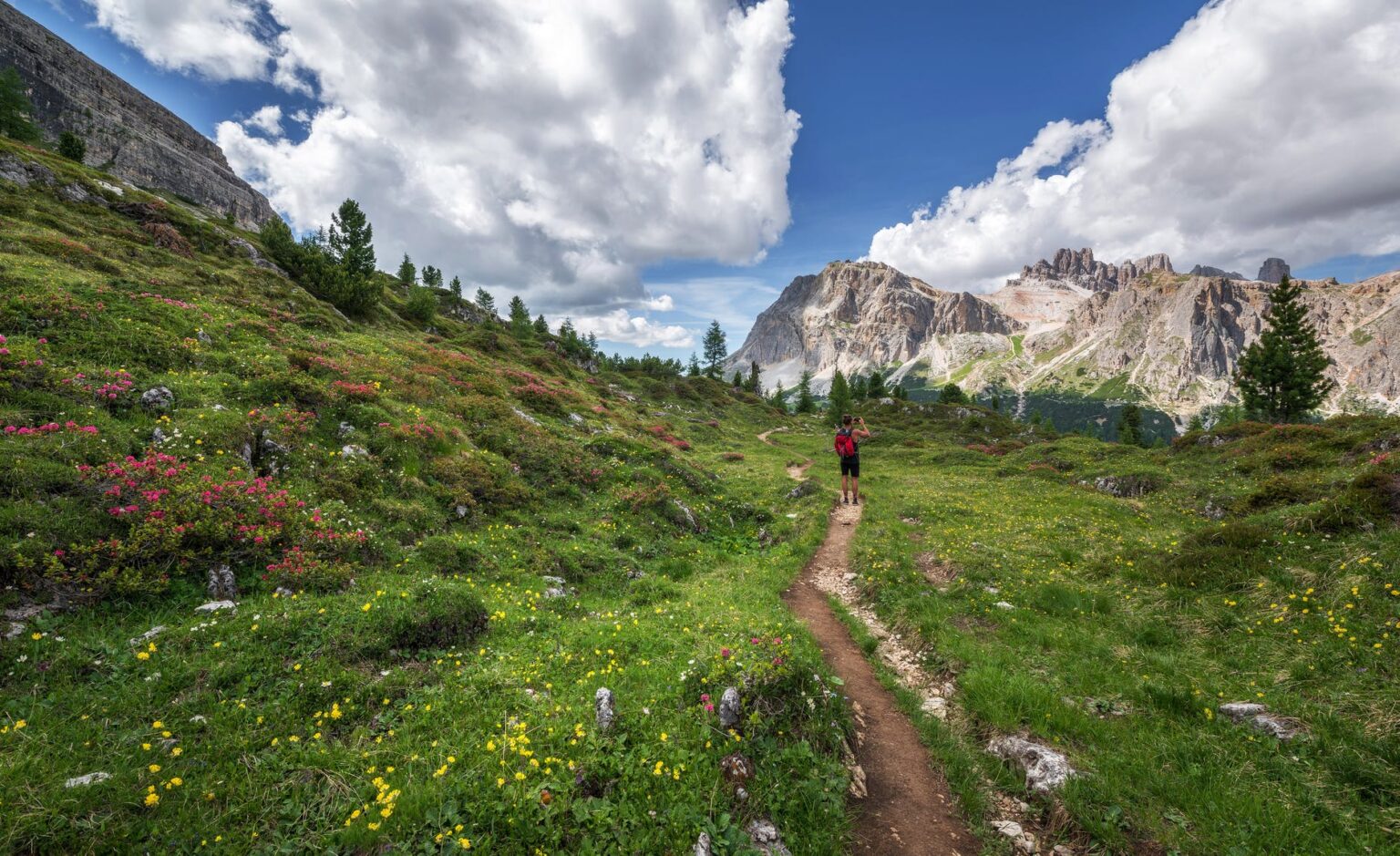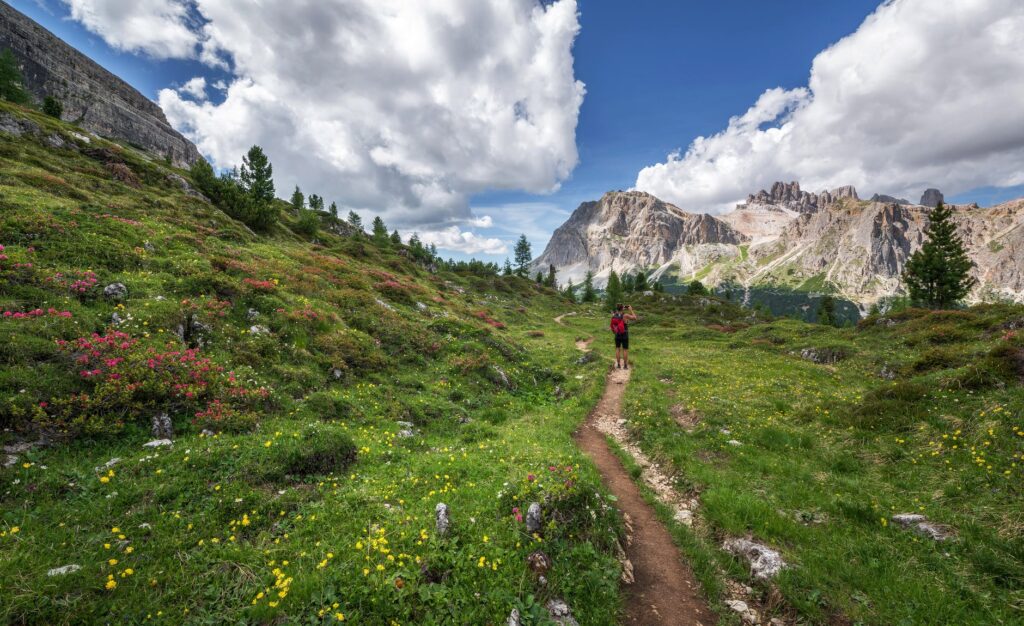 Check the forecast for that particular day so that you can evaluate if it would be a good idea, or not. Also, you will know what to wear so that you are dressed appropriately. Surely, the weather can surprise us, but that shouldn't be an excuse for not preparing for the potential changing weather conditions.
Find company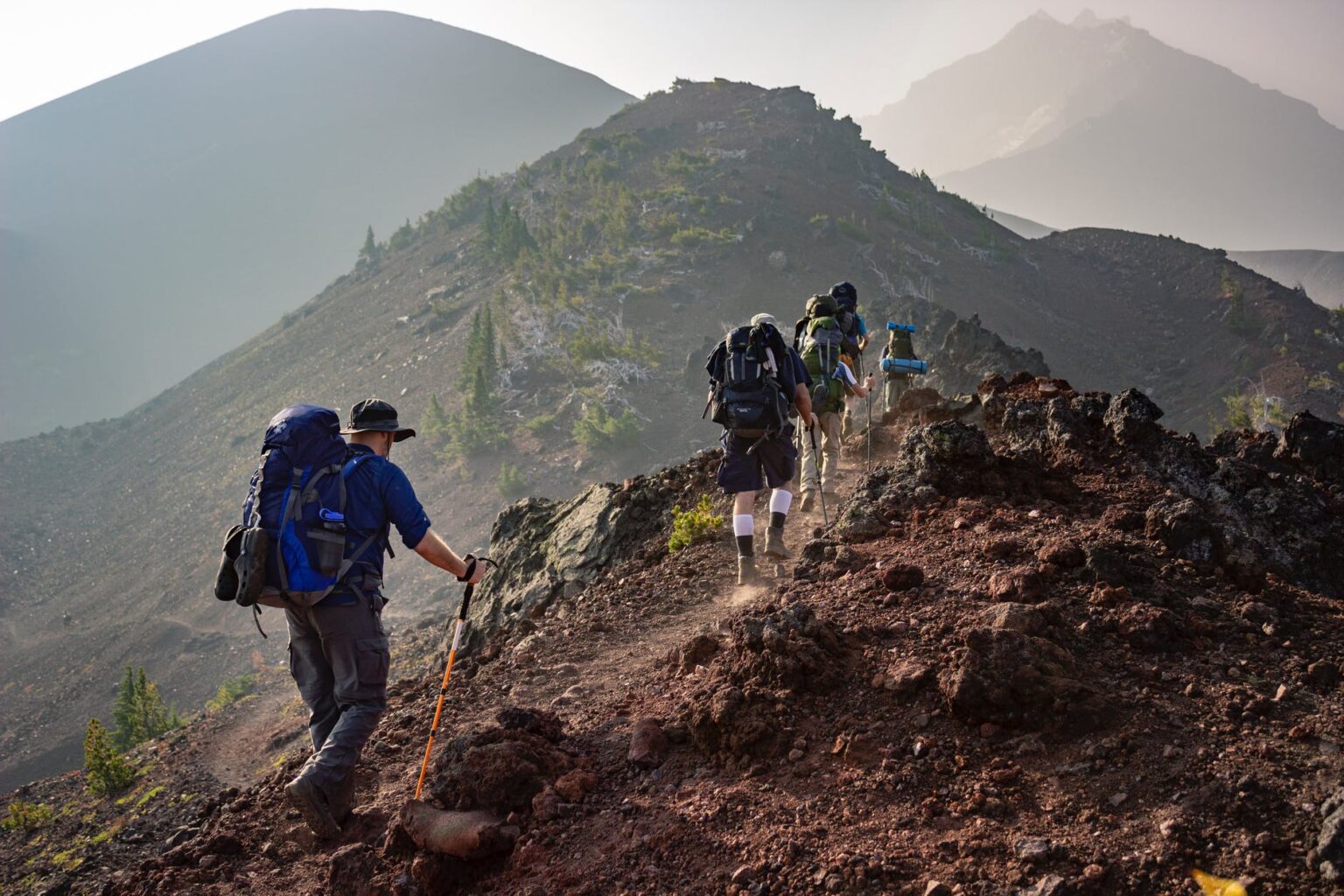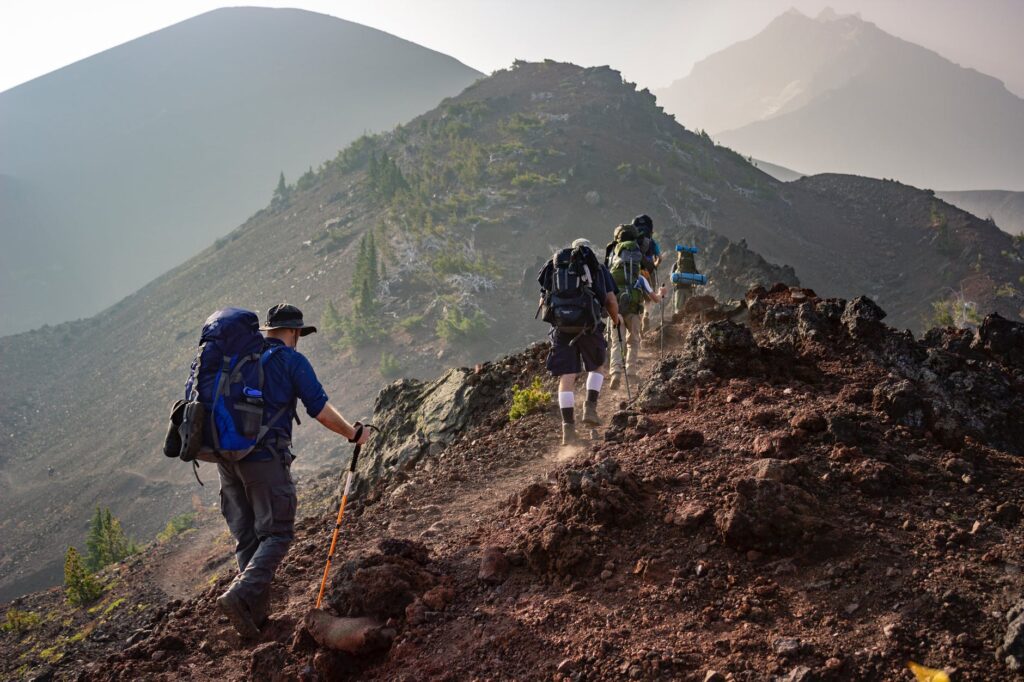 The more experienced they are – the better. Don't hike alone so that in case of an injury, you will have help, and if you get lost, you won't be all by yourself and you two can figure it out. Before going on a trip, let your family and friends where you will be going and when you intend to come back, just in case something goes wrong.
Get good hiking shoes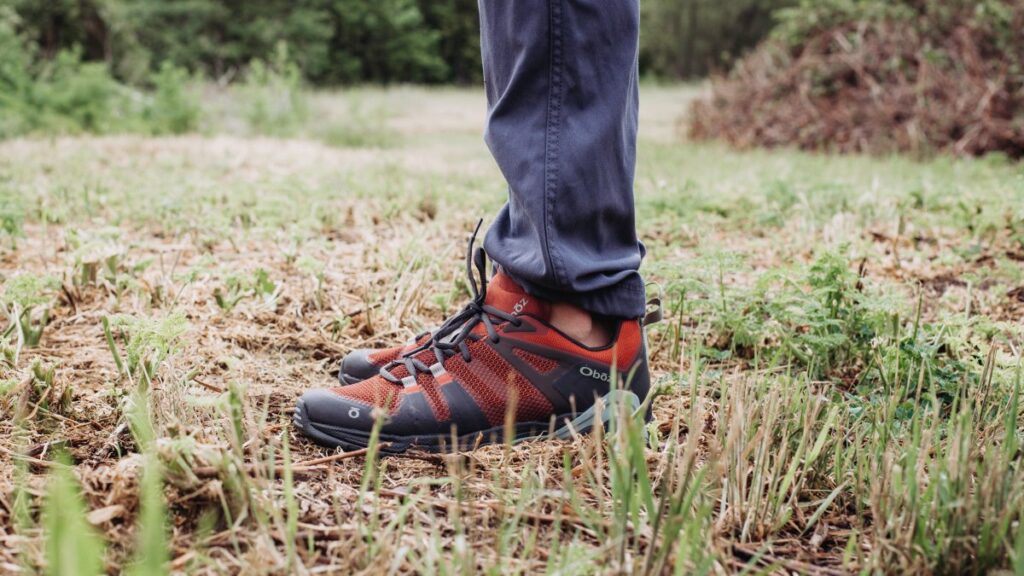 Getting a great pair of hiking boots is of utmost importance. Even if you will be hiking in the summer, you will still need to wear hiking shoes – not sandals. Also, a good pair of sneakers could do the job, but that really depends on the terrain. If you don't have proper hiking shoes, you will be prone to slipping, twisting an ankle, and it might even slow you down as you wouldn't have a good grip and you would have to watch your step even more carefully. If the trail is not a challenging one, then a pair of sneakers might be enough for you, but if you are planning more serious hiking trips on steep mountain trails, we recommend getting hiking boots that will protect your feet and ankles, and provide a more secure step.
Wear proper clothing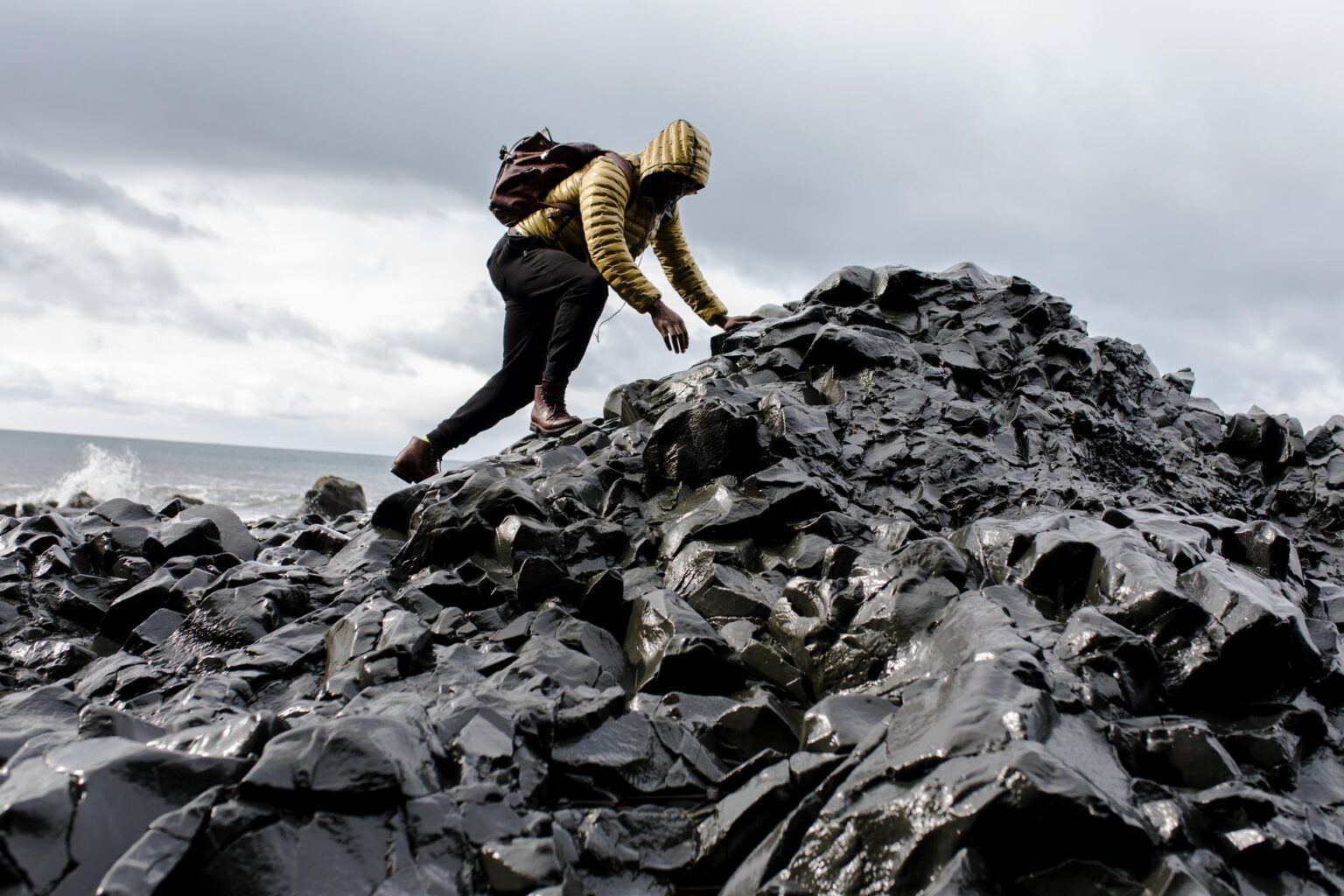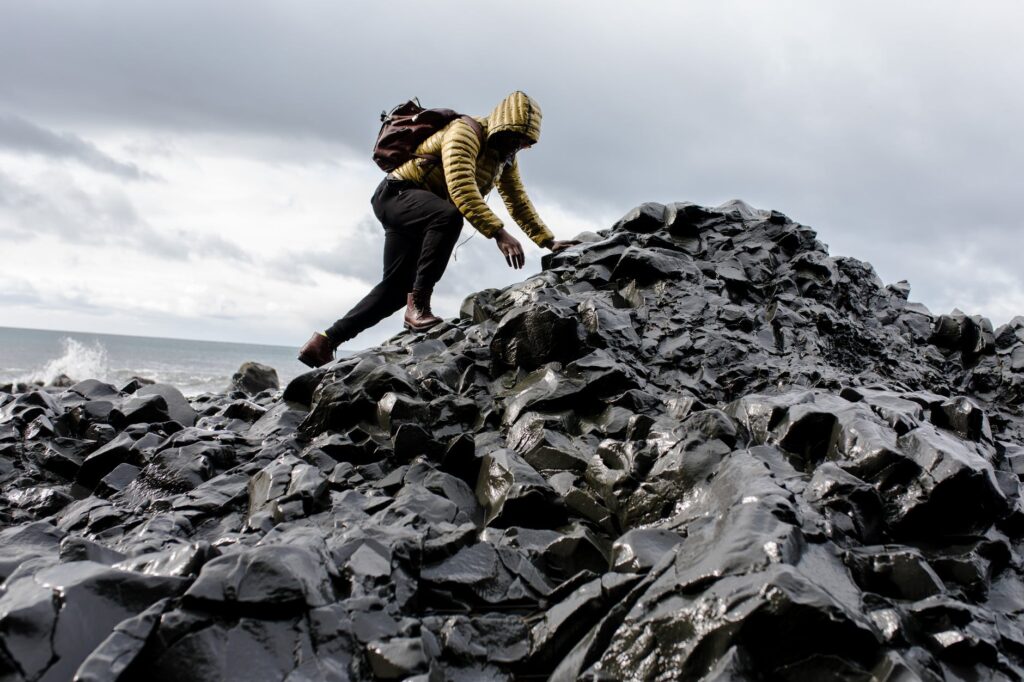 Avoid shorts even in the summer, as they will leave your legs exposed and you might end up with scratches from the vegetation, or bug bites. If the weather is cold, put on layers and avoid cotton and denim. Wear clothes that are made out of breathable materials like polyester that are durable, lightweight, quick to dry, and will let your sweat evaporate instead of absorbing it. Wear a waterproof jacket if you are expecting rain or snow, and even a raincoat might prove to be useful too. You can check out some great items at Hiking Gear Lab.
Bring water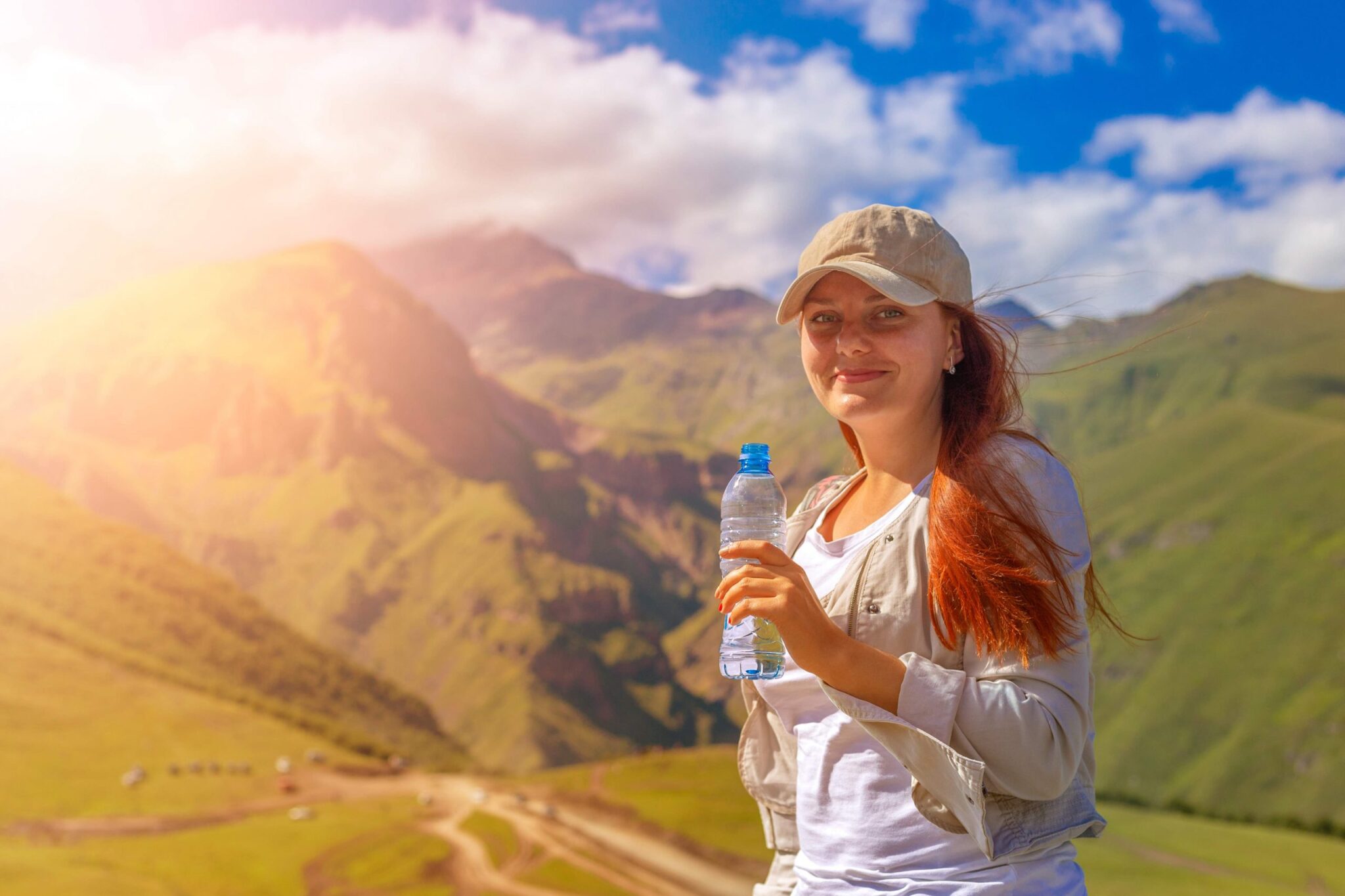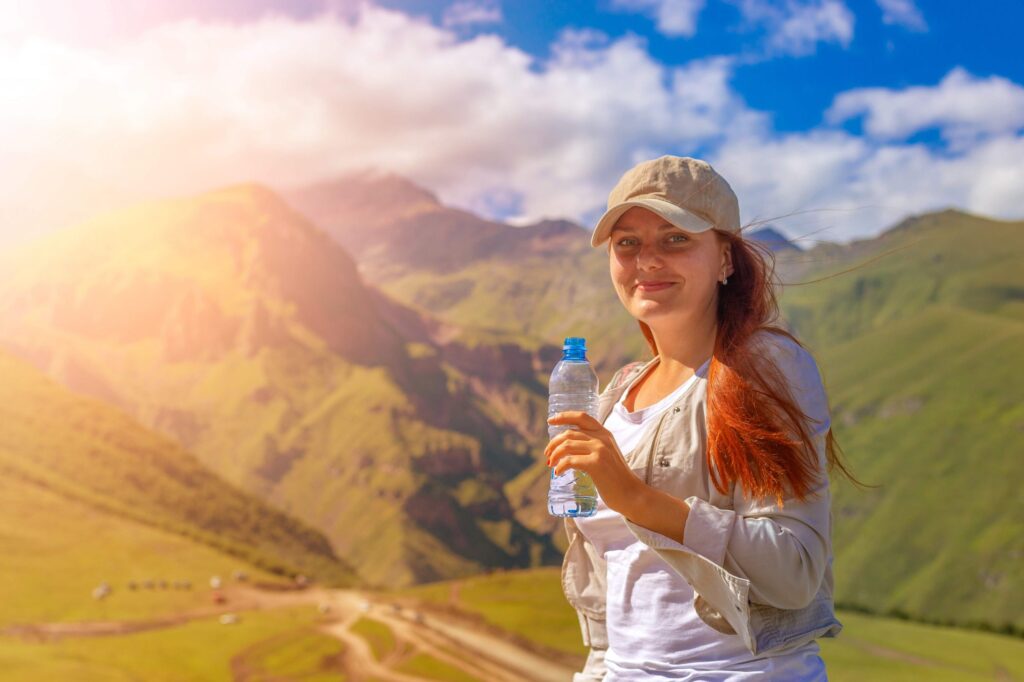 Staying hydrated is paramount, especially in the hot summer months, as you would be sweating even more. Don't rely on random mountain springs as that water might not be safe for drinking and you might end up with some waterborne infection. Depending on the length of the planned hike, bring along at least one bottle of water. You could also bring some cooled, unsweetened herbal tea. Avoid sodas and be careful with sports (electrolyte) and energy drinks since they might do more harm than good.
Bring food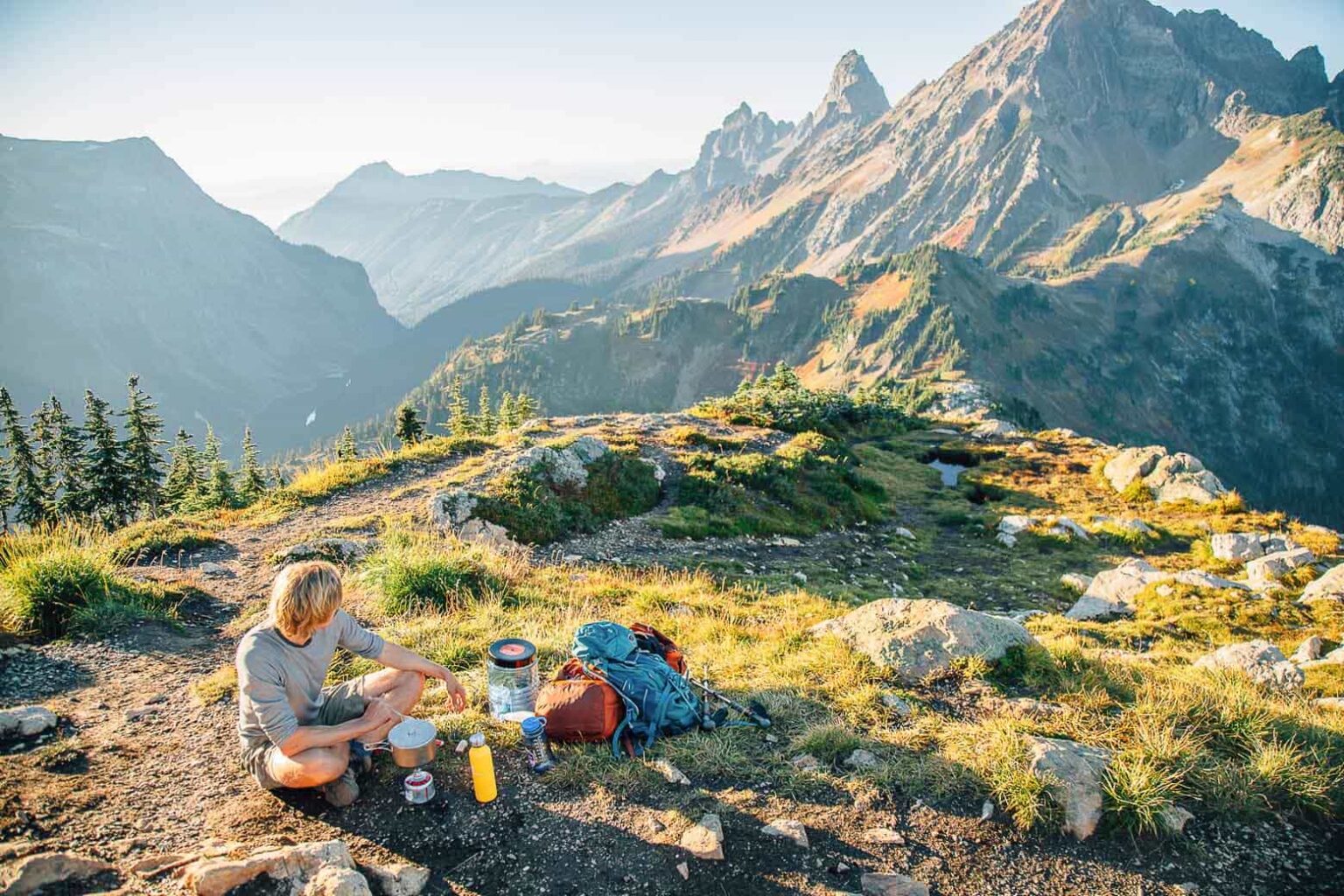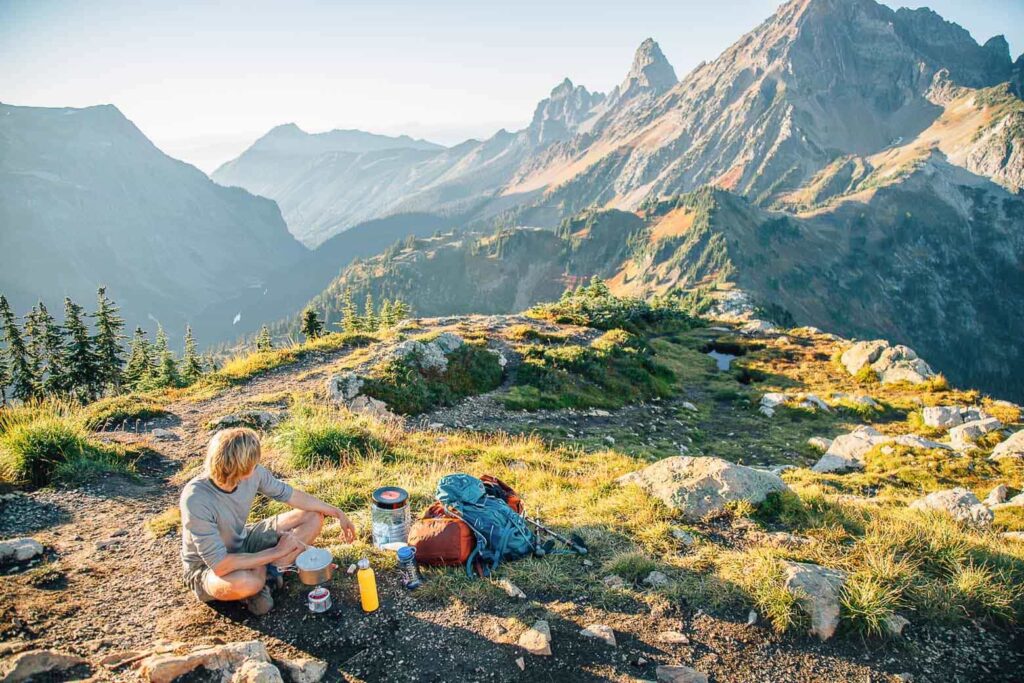 Again, depending on the length of the trip, you should pack a sandwich or some fruit. Bring along some healthy snacks like nuts and granola bars, just in case you need a boost of energy, or your hike lasts longer than expected. Eat a healthy meal for about an hour before the trip.
Put on SPF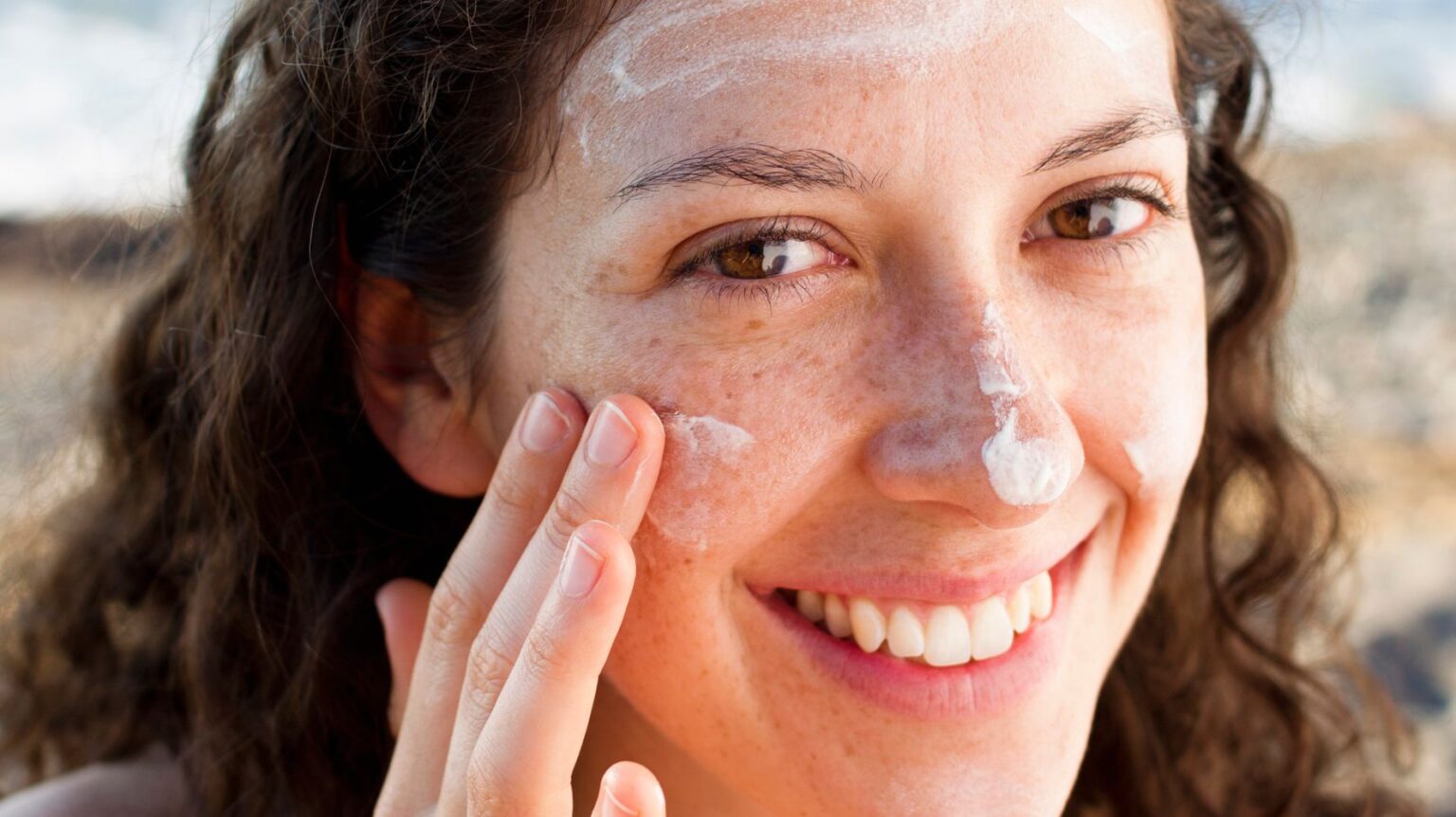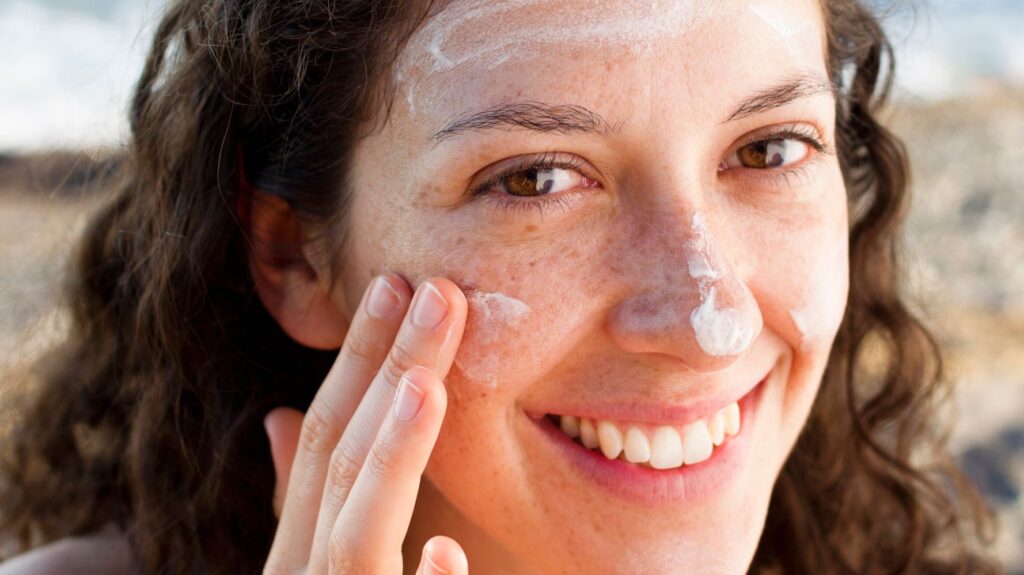 This cannot be said enough times. You should be wearing broad-spectrum SPF every time you leave the house (some dermatologists even recommend that you should put SPF creams even when staying indoors), so when going on a hike where you would be exposed to UV rays for a substantial amount of time, and sometimes you would be on a higher altitude where that exposure is greater– even if it is a cloudy day) you should definitely apply sunscreen. For the same reasons, bring along sunglasses as well, ones that protect from both UVA and UVB rays. Since there isn't a big difference between the protection that SPF 30 and 50 offers, we leave it up to you. However, you must apply a good amount of the product and re-apply it every two hours. UV rays can damage the skin and accelerate aging. If you are not careful, it will leave you with wrinkles, spots, and even skin cancer in the long run. Wearing a hat would also be an excellent idea – it will offer even more protection from the harmful sun rays.
Prepare a First-Aid Kit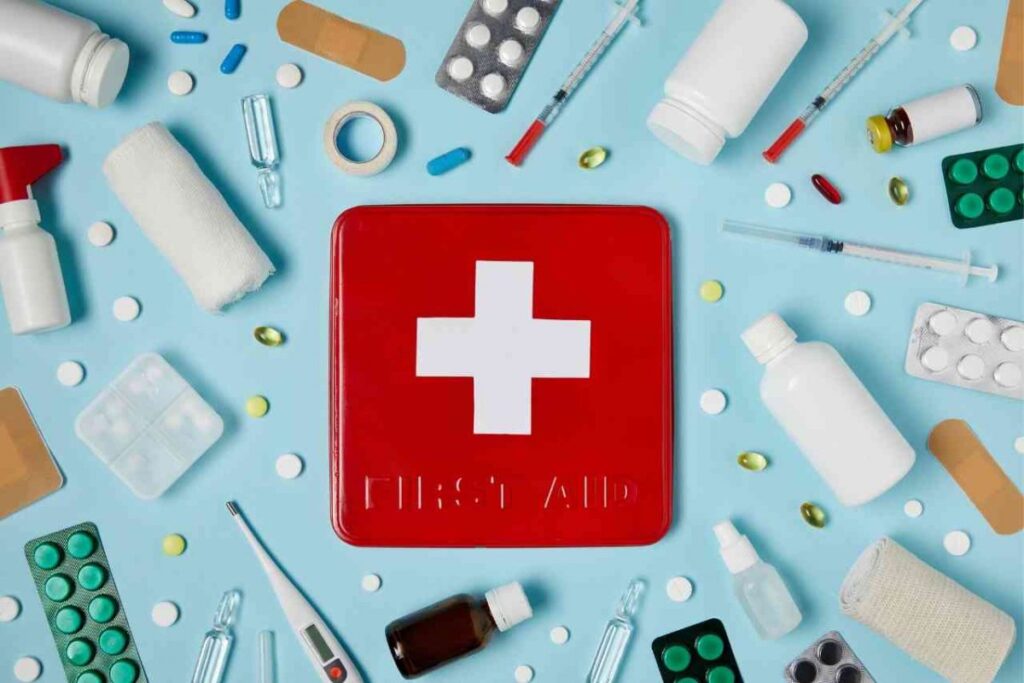 Make your own First-Aid kit with some band-aids, elastic bandages, antibiotic spray or cream, any medications you might be using, as well as antihistamines in case of an allergic reaction. If you have more severe allergies, take your Epi-Pen with you.
Carry your backpack properly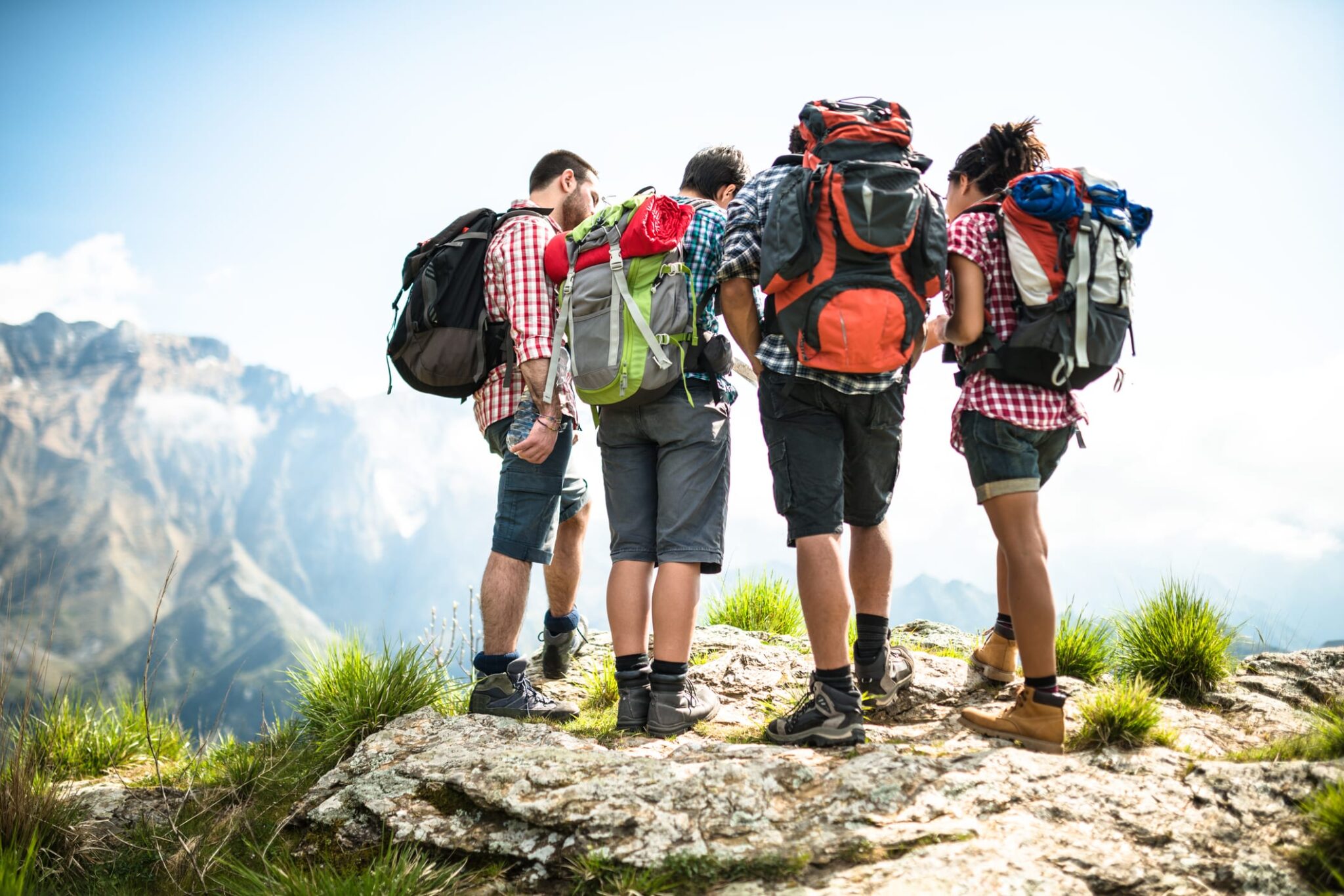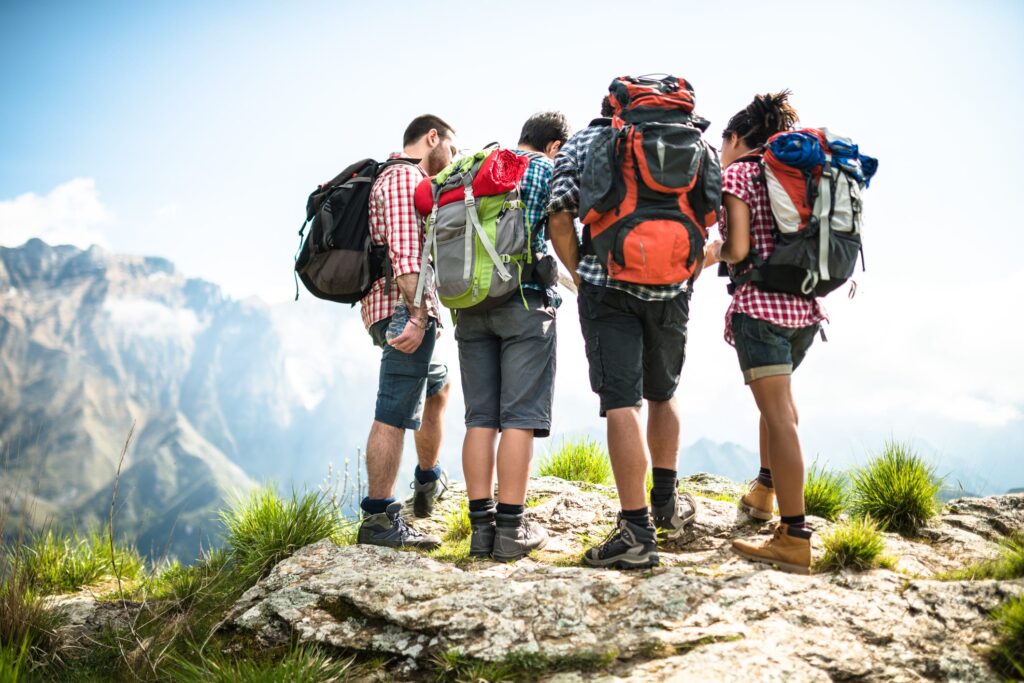 Put on both straps of the backpack, so that there won't be additional strain on your back. Get a quality backpack that will hold all of your items and will sit tight on your back. The straps should be padded and adjustable and do not make the bag too heavy.
Other things you might need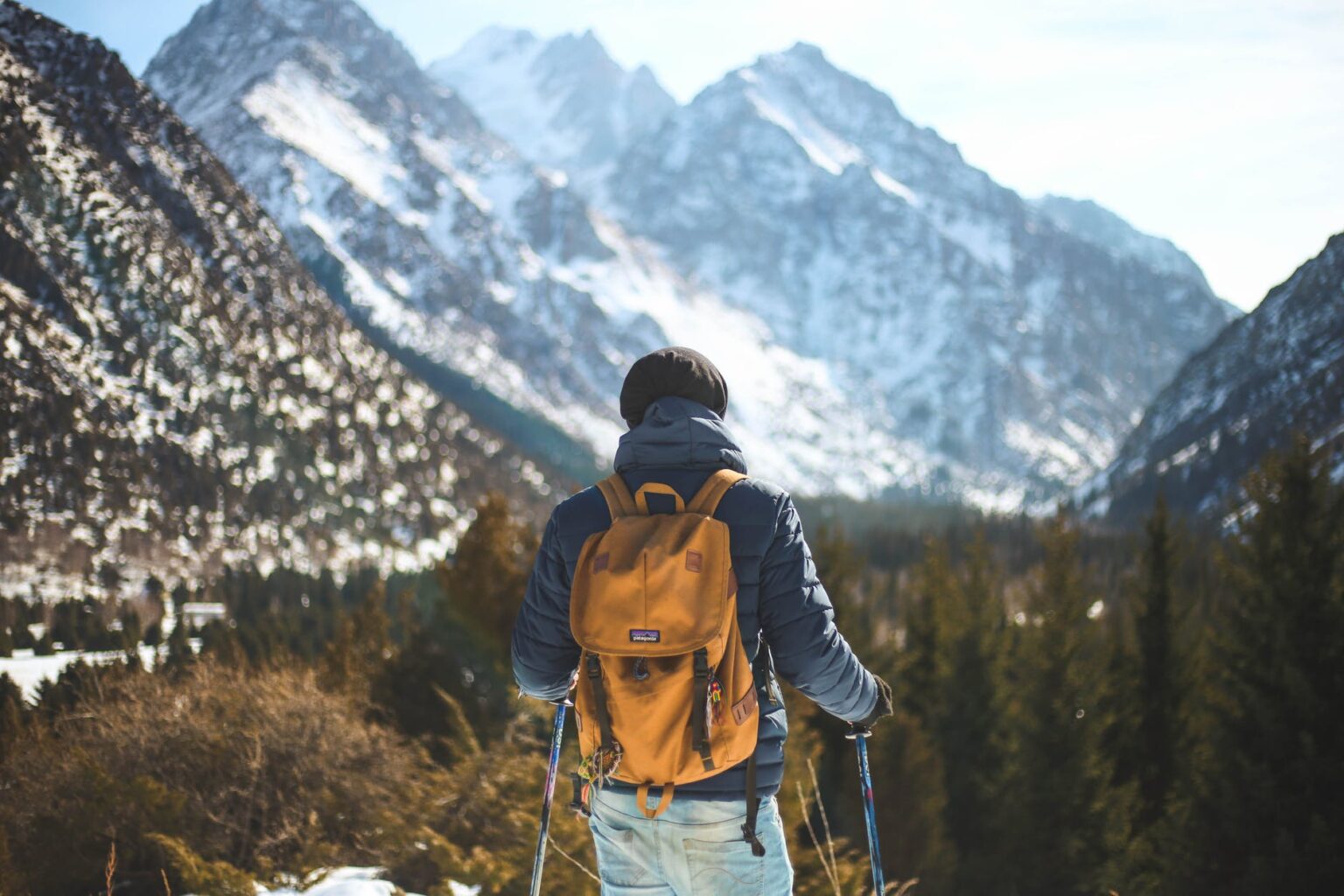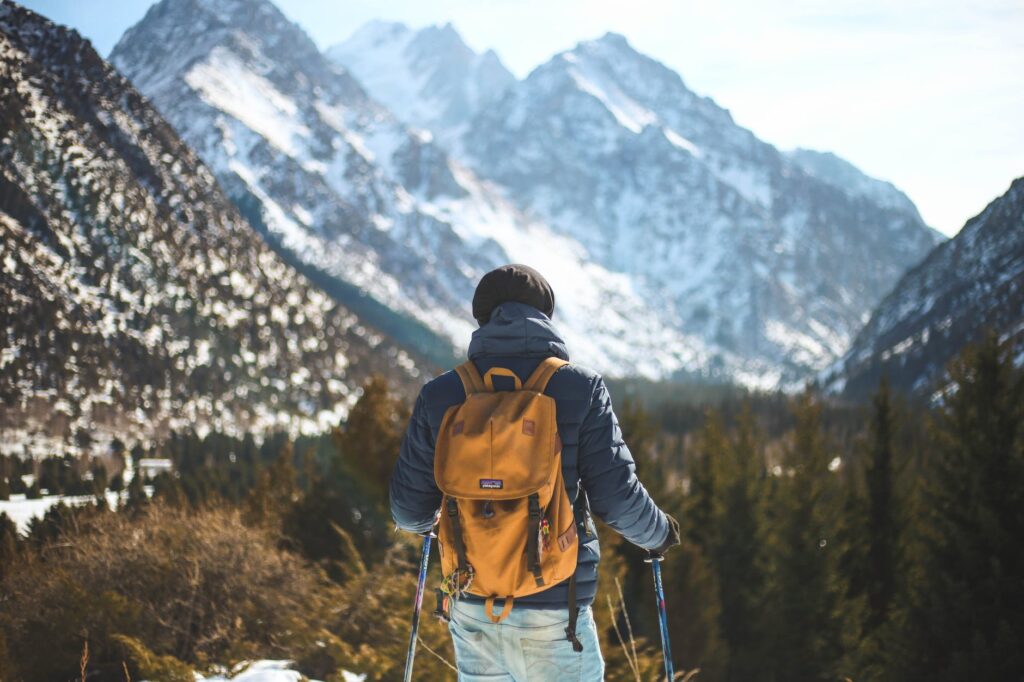 A Swiss army knife is a great tool that can be used for many purposes, so make sure you have one at hand. It is small, light, and very practical.
Bring with you wet wipes, toilet paper, hand sanitizer, and trash bags. Also, you might want to use some bug spray to keep the bugs away from your skin. Get a flashlight just in case, even though we don't recommend that you hike at dusk or at night without some previous experience.
Our smartphones are equipped with different apps, so you might not need an actual map or a compass. Phones are equipped with GPS, but you should get a power bank in case your smartphone battery goes dead.
Enjoy your hike and stay safe!